Dark Void
Almost all gaming releases aim high, always trying to push boundaries, create the title that all others will put on a pinnacle to chase. Capcom have created a interesting concept with their latest title Dark Void, a 360 degree third person shooter, the ability to fly in all directions and have action from a entire sphere environment. Unfortunately, a concept is only as great as its execution, and the execution in this case is quiet poor.
The story is set in World War II with a pilot named Will Grey who is teleported to another world known as ĎThe Voidí after flying through the Bermuda triangle. Arriving in the lush green land of The Void he finds a human existence, two races known as Watchers and Survivors, eventually joining the Survivors, he joins the battle to defeat a dominate Alien race that humanity had previously banished but are now set of destroying the world. Sound like something youíve seen from a grainy black and white sci-fi flick airing at 2am? Thatís exactly the way it plays too.
Sticking to a true 3rd person format the game runs a gauntlet of enemies ranging from slugs, robots, and shadows, with the occasional boss battle thrown in too. The developers have taken a few pages from the Gears Of War and Halo books giving the AI the ability to retreat, dodge projectiles, flank, and generally try and out manoeuvre. Itís pretty standard stuff; the slight difference is that you have the ability of jet pack flight, which is given to you virtually straight away. Mastering this in non combat situations makes a world of difference as you can quiet easily mess yourself up in a combat scenario trying to get tricky with the pack. After a few minutes of practice the basics are there and you can jump into combat, only really to find that the jetpack is more of a hindrance, and that hand to hand or ground combat is much more effective at disposing you opponents and giving you much better attack animations. A few missions have been dotted throughout, giving you special flight scenarios such as hijacking enemy UFOs with a few tricky button times. Eventually the jetpack does become upgradeable along with your weapons, although there is a two weapon limit. Because of this, the action does have a slight repetitiveness about it, and as a result the levels end up being dragged out instead of pounced onto.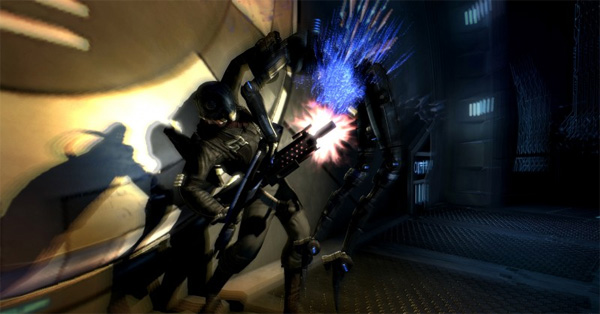 There is a good amount of polish on the Visual and Audio aspect of the game, mainly due to the big names that are in part, PhysX by Nvidia and the Unreal Engine. Utilising this there are some nice touches to give a slight sensation of vertigo when flying and give a true depth to the environments which does make you want to explore quite a bit. The detail in the battle scenes is great and they havenít left anything out even giving a nice representation of a hard to utilise aspect of 3rd person. The effects of gun blasts, storming enemies, and general environmental noise donít have that recycled feel to them that comes along a lot these days, and the soundtrack of Bear McCreary defiantly adds to the fifties action drama feel that is laid out.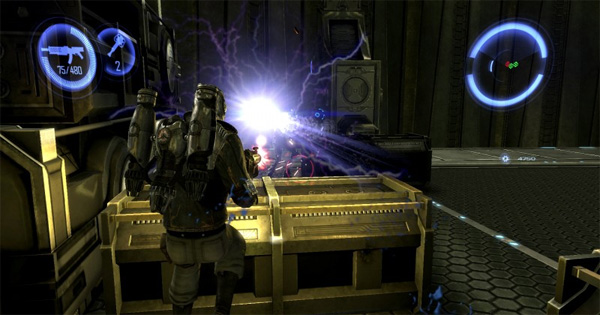 You can understand and appreciate what the goal was here, and had it have been pulled off, it would have been quiet the spectacle. Instead though, itís fallen into a game that you will beat, then shelf, never to be looked at again. Probably the most fun experience in the game is the simple achievement unlocks which are scattered throughout the game and give a nice distraction from some of the more repetitive things the game has to offer. Itís certainly not a terrible game, there are some silver linings to the cloud, but for a game that is billed as Ďa epic adventureí its unbelievably bland. If you own it, youíve likely already finished it, if you donít own it and must play it, probably best just to rent it.