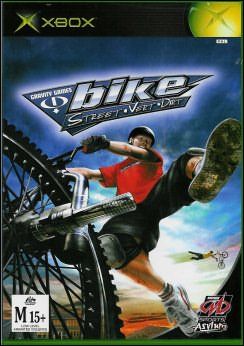 Gravity Games Bike: Street. Vert. Dirt. Screenshots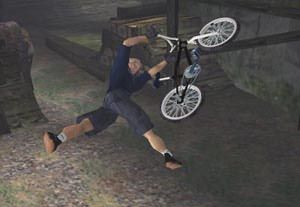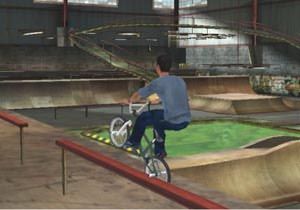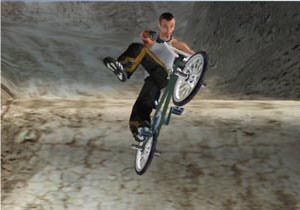 The Final Say!
Gameplay
4.9
Graphics
5.0
Sound
6.0
Value
5.5
Gravity Games Bike: Street. Vert. Dirt - reviewed by Tory Favro
Review Date: 05 October 2002
Review Score: 5.5/10
Distributed By: Acclaim
Acclaim bring us a foray into the well travelled world of extreme bmx with Gravity Games Bike: Street Vert Dirt. What actually appeared to be a nice go between whilst waiting for Matt Hoffman Pro BMX 2 or Dave Mirra XXX has basically resulted in tragedy. There are so many nice touches that have been attempted in the title however ended in failure that it's a shame.

I am a huge fan of these sorts of titles and I was disappointed with this game. It started off so promising with an explosive intro sequence and fabulous intro movies. It's menu system looks awesome and is easy to navigate. I was particularly impressed with the bonus DVD footage of the bikers in action and the interview process that took place. There were many video parts that were available to be unlocked and one part of me felt that even the extras were worth the price of purchase.

However this is a game review, not a DVD review, so let's make our way into the meat of the title. The best thing about this game is the soundtrack. An extreme soundtrack, the music rocks and had my head bobbing throughout. Ok, now that the good part of the game has been discussed, lets get into the rest of it.

Graphics. The look of the game has been tweaked a fair bit over the PS2 version and if nothing is moving then the game looks really nice indeed. As soon as animations start up, the inherent flaws in the title become apparent. The riders do not even look as though they are on the bikes, their movements are awkward and defy the basic laws of physics. Bikes will clip into solid rock and at once stage my rider rode completely through a huge expanse of rock and steel.

Tricks are awkward and hard to pull off. To add insult to injury, they do not even look that good when they are carried out. There is a graininess to the images that make the game unappealing to watch and I believe the game has some frame rate problems.

All things said and done, this is a game that is not worth your dollar, unless as a rental to check it out first. Even as a hardcore fan of extreme titles, I would steer clear of Gravity Games Bike: Street Vert Dirt, unless you absolutely have to have a game to play whilst waiting for Matt Hoffman or Dave Mirra. The DVD content is brilliant, however not worth $100 bucks.