Amped Freestyle Snowboarding Screenshots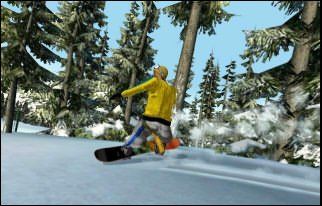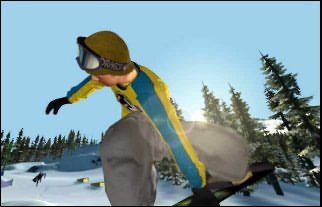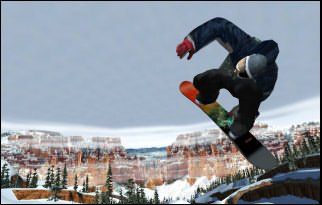 The Final Say!
Gameplay
9.0
Graphics
9.0
Sound
9.0
Value
9.0
Amped Freestyle Snowboarding
- reviewed by Tory F & Andrew B
Review Date: 29 March 2002
Review Score: 9/10
Distributed By: Microsoft
"Take to the slopes in this rad boarding game from Microsoft"


With the current glut of snowboarding games available on all consoles, we believe Amped is quite possible the best game on the market in this genre.

Immediately upon starting the game, you can see how much attention to detail has been given by the developer Bluetorch. Everything is slick, right down to the menus that you must navigate in order to start a game.

We're convinced there must have been real snowboarders either on the team or advising such is the authenticity of this title. Once you've selected a pro, you can customise their clothing and appearance, right down to jacket and hat.
Once you've selected all of your equipment, get out there and hit the slopes on the ride of your life because there are people out there that you need to impress.

Amped caters for the hardcore snowboarding enthusiast or someone wanting a quick ride down the slopes. In career mode, you start off as a no-name snowboarder who desperately needs sponsorship, the only way to achieve that is by impressing a local shop. These guys have very specific requirements from their riders so be sure to check the onscreen menu to find out which of your tricks are impressing them.
When starting the game, make sure your ride is stylish attired as even though your initial outfits are pretty cruddy, after gaining a sponsorship, you'll soon be wearing fly threads. On each mountain there are a number of rides you can take and at times you will see other pro-riders either next to you or zooming ahead. For best results, follow their lines and trick within the coloured circles they leave behind.
Yet another cool thing about this title is the ability to show off in front of camera men who are strategically positioned on your run. Impress these guys and your career path is assured, Bail in front of them and bear the full brunt of their scorn. Incredibly Amped has taken full advantage of the DVD format, incorporating 150 indie music tracks. If that ain't enough for you then just rip your own tracks to the XBox hard drive.