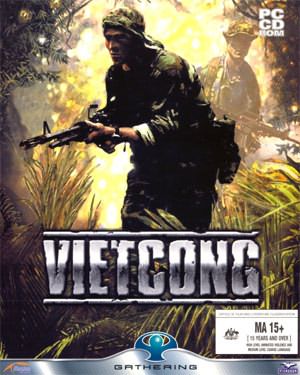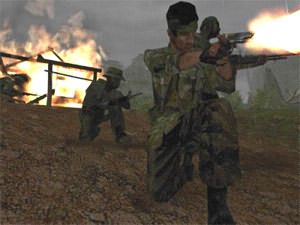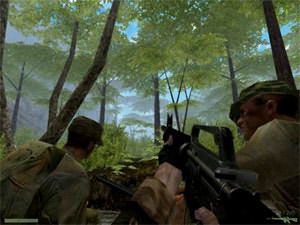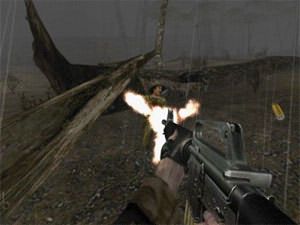 The Final Say!
Gameplay
8.9
Graphics
8.8
Sound
8.9
Value
8.9
Age of Mythology
- reviewed by Andrew B
Review Date: 1 May 2003
Review Score: 8.9/10
Distributed by Take Two Interactive
There have been dozens of first person shooters that have been based in World War II but no game has even come close to capturing the true horror of the Vietnam war. Vietcong is the first game of its kind to add to the genre of not only the Vietnam war but also an extremely realistic first person shooter. Vietcong is set during the infamous conflict in Southeast Asia that saw thousands of casualties on the side of the United States army.
You play the role of Steve Hawkins, a Sergeant First Class that has arrived on a US base in Nui Pek Vietnam. Although a skilled soldier, you have never faced the jungles of Vietnam or the deadly enemy known as the Vietcong. Your mission is simple, keep your squad alive, follow central command orders and lead your men to victory. Vietcong contains a variety of different gameplay modes that include Campaign Mode (the main emphasise of this review), Quick Fight, Single Mission and a Multiplayer mode that contains Death match, Capture the Flag, Last Man Standing, Assault, Real War and Co-operative play.
The game is unlike other first person shooters that has you running around with guns blazing and scenes from the latest Hollywood blockbuster but far from it. Rather, you must use every member of your squad (similar to the Tom Clancy's Rainbow Six) to help you succeed on your missions as each member has a different set of skills. Some of the men under your control include an engineer, a Vietnamese pointman, a machine gunner, medic and radioman. A basic mission in Vietcong can include a number of different things such as eliminating enemy squads or scouting missions. You can control your squad members with a variety of commands that include Hold, Attack and Cover me. Once you have mastered the strategies of the game, Vietcong soon becomes like any other first-person shooter where you must run around and kill enemy units. However, it is set in a realistic war environment.
The control system of Vietcong is fairly stock standard using a combination of keyboard and mouse to control your character through the Vietnamese jungle. Fortunately, the game allows you to re-map your own keys so no one should have any difficulties in mastering the control system. The campaign mode of Vietcong features various in game cinemas between missions to help progress the storyline of this turbulent time in mankind's history.
Graphically, Vietcong is an extremely good looking game that unfortunately require a very high-end computer to maximise this game to its full potential.