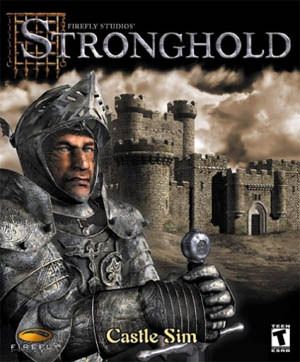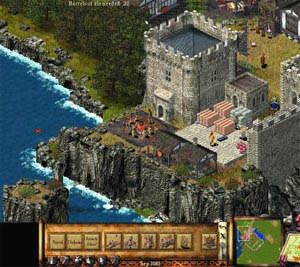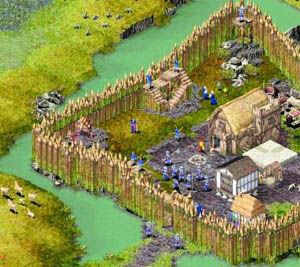 The Final Say!
Gameplay
4.0

Graphics
6.0

Sound
6.0

Value
5.0
Reviewed by Andrew
"A adventurous romp through the middle ages or a shallow journey?"
Stronghold is a title that promises much but delivers very little. A medieval strategy game, the storyline follows the progression of a Noblemen's son in a local province. You are hereby given the task of micromanaging a Stronghold.

This involves a range of tasks, including feeding your citizens and defending them from dangerous wolves to enemy troops. By managing the Stronghold correctly, you can progress to the next stage of the game.

If you thought this game would be similar to the Age of Empire series or to a lesser extant Civilization, you should look elsewhere for your strategy fix. The graphics of the game look dithered and the lack of sound effects makes you want to fall asleep at your PC.

The levels are uninspiring and the combat is won by brute force with hardly any tactics. If you are really desperate for a medieval strategy, this game may be for you but I would suggest investing in either Empire Earth or Civilization 3.
- Andrew