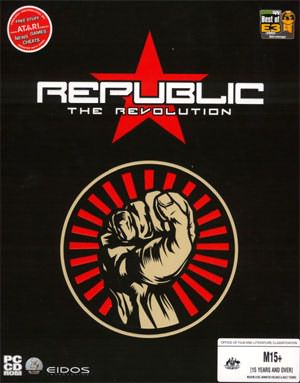 Republic: The Revolution Screenshots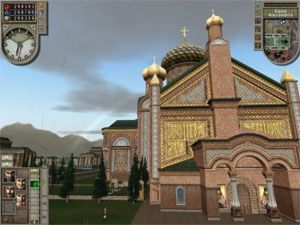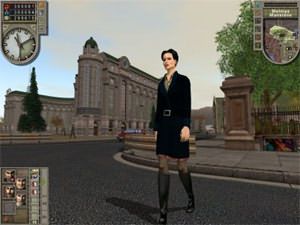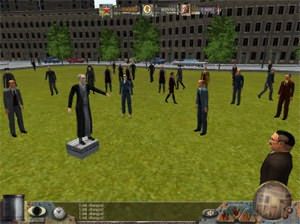 The Final Say!
Gameplay
8.1
Graphics
8.4
Sound
8.3
Value
8.0
Republic: The Revolution
- reviewed by Andrew B
Review Date: October 2003
Review Score: 8.0/10
Distributed by Atari Australia
Republic: The Revolution is one of the most anticipated games of all time that has spent the majority of its life in development. Although Republic may seem like a first person shooter because of the graphics engine, the game is however far from it and is actually a political strategy game.
You play the role of young man who was living peacefully in a Eastern European country called Novistrana until one fateful day his parents are taken away by the secret police. As the days pass, your hope slowly dissipates and you never hear from your parents again and on a solemn summer evening, you vow revenge on the government that took your family away.
As fate keeps strange bedfellows, while watching the local television station years later, you realise that the man who abducted your family is now the President of Novistrana. President Karasov is one of the worst political dictators in history and puts Hitler and Stalin to shame and a few weeks after his appointment as president, Karasov ordered mass arrests and outlawed all political opposition parties. The once peaceful country of Novistrana has now been turned into a land of political turmoil and uncertainty for its civilians.

Before you can engage in Republic, you must first answer ten or so questions about your political and revolutionary life. The questions are varied and interesting and help form your character for the game, one question asks about a work colleague who is threatening to inform the secret police about your actions. You have a variety of choices in the way that you can answer the question and you can either pay him a visit with some local thugs, persuade him to join your cause or leave incriminating evidence in his house. After answering these questions, the game then creates your personality and will dictate how the game will be played out, a very novel method of character generation.

I highly recommend all gamers to read the manual from start to finish as the gameplay of Republic is extremely fiddly but also very addictive. It would of
been nice if the developers included an in-depth tutorial but unfortunately this is
nowhere seen in the game. The basic premise behind Republic is that the game a political strategy where you must use all your resources to usurp the current government with a revolution. By recruiting followers, you can then order them to engage in a variety of missions to help increase your popularity and bring the people toward your cause.
The gameplay also involves a variety of missions that includes jail breaks, instigating riots, leafleting, political speeches, assassinations and a variety of other political based and criminal missions.