PC Reviews: NeoBook Professional
"Multimedia authoring just got easier... and cheaper!"

NeoBook Professional is one of the most powerful multimedia programs that allows you to create your own Windows applications without any programming knowledge. The program combines all the best features from Microsoft PowerPoint, Shockwave and a graphic design program into one user-friendly interface.

With NeoBook Professional, you can virtually create a plethora of interactive multimedia programs that include electronic books, presentations, brochures, greeting cards, training applications, games and a variety of other Windows applications that can be run immediately without an external viewer.
As with all NeoSoft applications, the installation was breeze and in a few minutes, I was ready to create my own software application masterpieces. The interface of NeoBook Professional reminds me a cross between Microsoft FrontPage meets Adobe Photoshop as the interface is split into two main windows. The first window is your workspace that contains your application, while the remaining window is the floating tool palette (it is always visible) and you just simply click on the palette to perform a variety features such as creating hotspots, animations, play multimedia files or display internet sites are just a few of the features that this program can do.
The interface is extremely user-friendly and is basically a click and point interface. Creating presentations is simply a breeze and is actually more user-friendly than Microsoft Power Point. By creating a new project, you can specify the size of your application (I selected 800x600) and then you can modify the backdrop of your project such as colours, backgrounds and a variety of other features. For instance, by creating a new button for my project, NeoBook Professional simply prompts me what this button will do, for example, loading a web page, playing a music file or loading up another window. The program also supports a variety of templates that can easily be modified for the novice user that wish to create their own unique programs without learning complex programming languages.

The beauty of NeoBooks Professional is that you can test your program during any stage of the development phase to ensure that it is working correctly. My favourite feature of the program is that you can compile your application into a standalone and royalty free program that allows you to distribute your software package anywhere in the world that can be run by anyone who downloads it. Designing presentations is extremely simple and once your presentation is finished, you simple compile the program as a standalone program and then burn your program to CD that can be run on any Windows based computer.
The programs also contains a built-in script language that allows users with a basic level of programming to create even more powerful applications. The scripts allow you to fine tune your multimedia programs and truly make NeoBook Professional one of the most powerful development programs on the market. Even the little things such as an in-built spelling checker, the ability to create your own screen savers and even internet explorer add-ons make this an extremely universal program.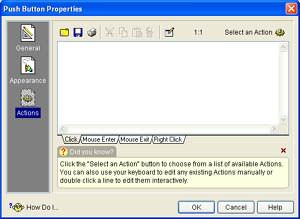 I even created an impulsegamer.com gaming quiz that asked the user 20 different questions. The program even compiled these scores at the end of the quiz and gave the user a score on how well they performed. NeoBooks Professional also comes with NeoToon that is basically an animation tool and allows you to create your own professional animation movies that is extremely reminiscent of shockwave editors. With a plethora of special effects, NeoBooks Professionals has everything to make your presentation appear to be have been designed by a professional software development company.
In conclusion, NeoBooks Professional contains a variety of features that you can incorporate into your programs for that professional look. Whether you are designing presentations, e-books or greeting cards, this is the most affordable multimedia and user-friendly authoring tool on the market at the moment that not only gives the professionals a run for their money but also caters for both the novice and professional user. Highly Recommended!
Andrew B

The Final Say!
NeoBooks Professional
Review Date: 21 September 2003

Distributor: Manaccom
Copyright ©2003 www.impulsegamer.com