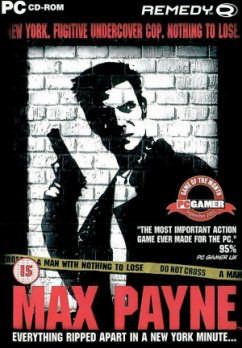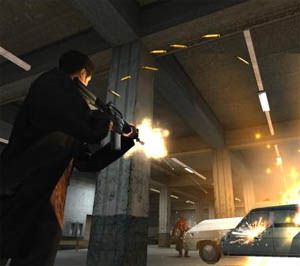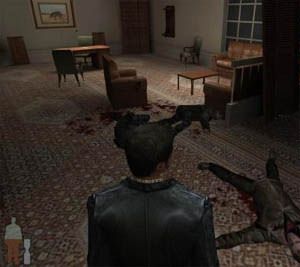 The Final Say!
Gameplay
8.5
Graphics
8.0
Sound
7.5
Value
8.0
Reviewed by Andrew
"Matrix hits your PC in a BIG WAY!"

Max Payne: One of the most anticipated titles for 2001 and with just cause. Welcome to bullet time, an innovation first introduced to us in the ground breaking movie, The Matrix.

Max Payne is a story of a good cop in a town gone bad. From the gripping introduction to the game, you are drawn into the storyline which is presented to you in graphic novel form.

Beautifully presented in stunning 3D, we follow Max's adventures through a third person perspective.

One of the scariest factors to Max Payne is that it could be in occuring Any town USA. The game is set in the very near future. The attention to detail in this game is amazing and the depictions of weapon fire is awe inspiring.

The beauty of Max Payne is Bullet-time that lets you pause the game to do Matrix style effects, such as diving to the ground and firing at all your enemies in slow motions. Bullet-time can only be used for a limited time and will slowly recharge.

From the moment you start playing Max Payne, the game play will draw you into its gripping storyline. From its first class graphics and sound, Max Payne will probably be the game of 2001.
- Andrew