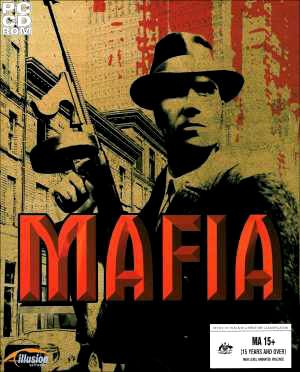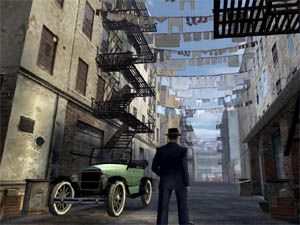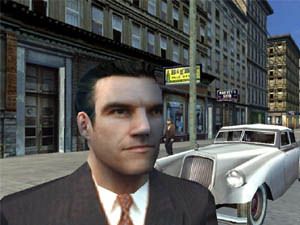 The Final Say!
Gameplay
9.0
Graphics
9.0
Sound
9.0
Value
9.0
Mafia
- reviewed by Andrew B
Review Date: 26 December 2002
Review Score: 9.0/10
Distributed by Take Two Interactive
"Welcome to the family!"
Mafia is the highly anticipated game from developers Illusion Softworks who were responsible for one of the best sleeper hits of the late 1990's, Hidden and Dangerous. There latest offering Mafia, is a third person shooter that is based in the troubled times of the 1930's where Al Capone ruled the streets of Chicago and prohibition was enforced. In Mafia, you play the role of Tommy who has unwittingly joined the ranks of the Mafia but as we all know, once you're in, it's extremely hard to get out.
Mafia Features
MA 15+
Enter the American underworld of the 1930's
Over 20 Action packed missions
Drive more than 60 authentic vehicles
Choose from a huge arsenal of weaponry
Explore 12 square miles of this 1930's American city
Full motion-captured character animation
3 CD's
Manual
City Map of Lost Heaven
Free-Ride Option that lets you explore and change the city of Lost Heaven
Because Mafia is a mission based game, you start as a lowly driver for them that has you driving important people around the city but as you become more liked and successful, you will soon find yourself body guarding, assassinating and participating in gang warfare that is all part of the magic of this game. Like Vice City, Mafia is a game of crime that is based in the world of the 30's gangsters. By successfully completing these missions, you will eventually be accepted into the Salieri family and hopefully make your way into the history books. Although the game is primarily a story-based game, there is also a free-ride option that lets you explore the streets of Lost Heaven and even set various attributes of the game such as the density of police, pedestrians and vehicles.
The control system of Mafia can be tricky at the best of times but once you have worked out what everything does, the game is actually quite playable. Your character Tommy can perform a variety of different functions in the game such as driving various vehicles, running, walking and using weaponry.
One of the most impressive features of the game is that you can actually drive a car with one hand and then use your other hand to shoot, tricky, yes but a hell of a lot of fun. The combat in Mafia isn't as complicated as Vice City or Max Payne and you will have no trouble taking out your enemies without any fiddle some control system.