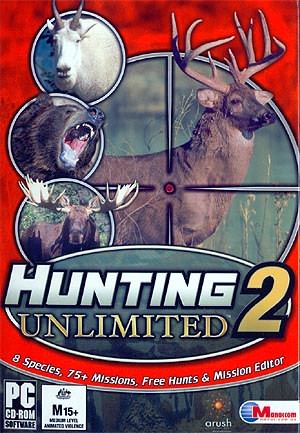 Hunting Unlimited 2 Screenshots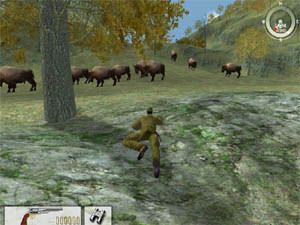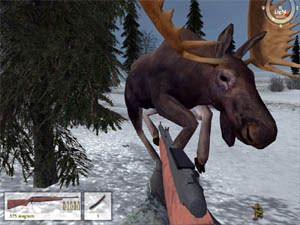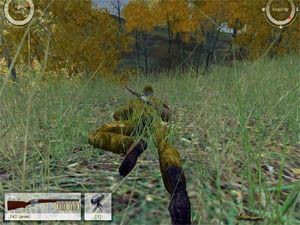 The Final Say!
Gameplay
8.1
Graphics
8.0
Sound
7.9
Value
8.0
Hunting Unlimited 2 - reviewed by Andrew B
Review Date: January 2004
Review Score: 8.0/10
Distributed by Manaccom
"Be very very quiet... we are hunting rabbits!"

Hunting Unlimited 2 is the sequel to the extremely popular Hunting Unlimited series that once again puts gamers into the role of hunter. I must admit that I was a little apprehensive when we received this title because unlike first person shooters, hunting games border more on realistic than fantasy. This game is solely aimed at gamers who enjoy hunting or for those gamers that require a little more realism in their diet because this is an extremely slow and patient game.
In its essence, Hunting Unlimited plays much like a first person shooter where you must use guile and stealth to hunt a variety of animals in realistic gaming environments. The control system of Hunting Unlimited is relatively straight forward and once my keys were setup, I slowly began the long process of hunting defenceless animals. Before starting the "hunt", your hunter has access to variety of weaponry that include pistols, shotguns and rifles which may be equipped with silencers and scopes. Your are also limited to eight different items that you can carry in your inventory from various animal whistles and even to the type of attire that you wear. Hunting Unlimited 2 also boasts over 25 rifles, a variety of different bows and shotguns and 21 different accessories.
Your character, the hunter can also perform a variety of hunting manoeuvres such as crouching and standing to help improve your aim. Although I preferred playing the game in the true first person view, the game also supports a third person view that is a little bit more tricky but it does look impressive. The animals that you hunt include whitetail deer, grizzly bear, elk, buffalo, snakes, eagles, skunks and even vultures but remember... some of these animals will attack if they are threatened.
Hunting Unlimited 2 contains a variety of gameplay modes that include challenges, free hunt, target range, mini-games and user missions that ensures gamers a variety of different challenges, depending on how they feel. It would of been interesting to have a multiplayer mode to help spruce up the gaming for people that get bored a little too quickly. It should also be noted that Hunting Unlimited 2 contains over 75 different missions, that's quite a bit of hunting!
The first thing that you will notice with Hunting Unlimited 2 (provided that you are not a real hunter) is the tedious gameplay of the title. Your hunter just can't run around like Arnold Schwarzenegger but must walk or crawl through the various gaming environments.