ClearBoard is the perfect software accessory for teachers, lecturers, students and business professionals who use both blackboards and whiteboards for displaying information. ClearBoard is a software program that takes an image of a blackboard or whiteboard and converts it into a readily accessible computer document.

Rather than spend thousands of dollars on an electronic whiteboard, ClearBoard can achieve the same results with any digital camera. The program is also idea for students or business professionals who no longer wish to take notes because with the click of a button, the image is safely stored on the digital camera until it can be downloaded onto your computer for ClearBoard to do its magic.
The installation of ClearBoard was a breeze and once the CD was inserted into the CD-ROM drive, it simply auto-installed the software and probably took less than a minute. The interface of ClearBoard is extremely easy to use with a limited number of icons and pull down menus, thus making it accessible to a wide range of computer users from the novice to the professional.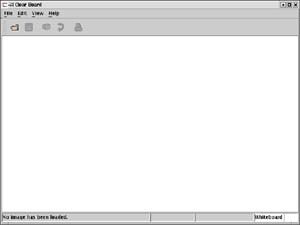 (ClearBoard interface)

The interface allows you to open an existing image, save an image, clean an image, scale an image and also print an image. There are also options for batch processing (e.g. you have multiple images) and more in-depth options for advanced users such as sending the file to other applications. We tested the software, although in a rather embarrassing way, by sticking a white bit of paper on the wall with a few letters and diagrams on it and then proceeded to take a photo of the wall. Once the image was transferred to the computer via the digital camera, we then loaded ClearBoard and opened the file in the program. We then cleaned up the picture with the contrast menu and it was a better than perfect replica. Even with the most dirtiest blackboards, ClearBoard has an advanced algorithm that somehow selects the most relevant information.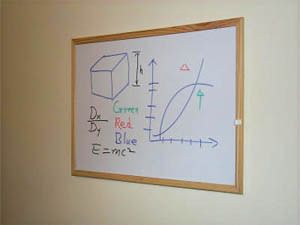 (before)

The images above and below (not ours - unfortunately ours were not professional enough to be displayed on the web site) is an example of the power of ClearBoard. Once you have selected the image, ClearBoard offers a variety of functions to improve and crop the image if necessary.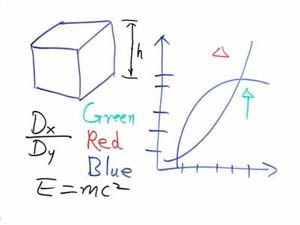 (after)

As you can see from results, ClearBoard does an excellent job at recreating the photo into a fully usable file that can then be imported into a variety of Windows applications or print out as many hard copies as you need.

ClearBoard is a great little program that I would recommend to all academics and business professionals who use both blackboards and whiteboards in their professional practice as it is the perfect way to store your information without taking notes there and then. Recommended!

The Final Say!
Gameplay
N/A
Graphics
N/A
Sound
N/A
Value
8.0
ClearBoard
reviewed by Andrew B
Review Date: 28 August 2003
Review Score: 8/10
Distributor: Manaccom
Copyright ©2003 www.impulsegamer.com