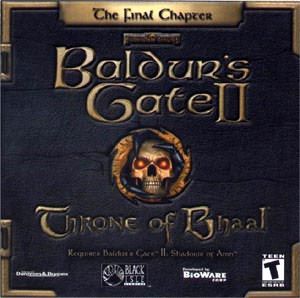 Baldurs Gate: Throne of Bhaal Screenshots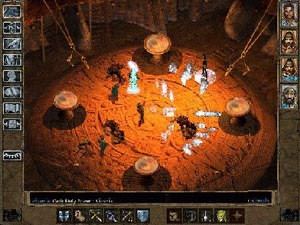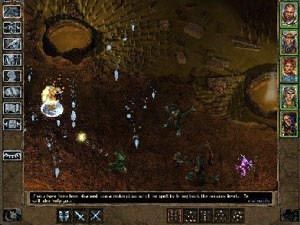 The Final Say!
Gameplay
9.0
Graphics
8.0
Sound
8.0
Value
8.5
Reviewed by Andrew
"The final and the best chapter of the one of the most impressive Role Playing Games of all time based on the original Dungeons & Dragons universe..."

From your humble beginnings in Candle Keep, this is the final chapter of the Baldur's Gate Saga. One of the most awe inspiring storylines of any game that lets you continue from your original characters from Baldur's Gate I. There is also an option to create an entirely new character, so for those uninitiated, there is still a chance of glory or power.
Familiar characters have returned to join your adventuring party from the wingless Elf, Aaeries to the annoying Ranger's hamster, Boo!

The game starts off in a city that hosts the remaining children of the God of Murder. Unfortunately this city is under siege by one children as he seeks to annihilate all spawn of Bhaal. An army lies outside the town with only you and your party members to stop it.
As with the entire Baldur's Gate series, you progress through the game by accepting various missions that help your party develop in both experience, gold and equipment. Without ruining any of the storyline, the missions are very interesting and the main storyline is truly intriguing. If you are familiar with the other games in the series, than the movement and combat interface is almost exactly the same. "If it ain't broke, don't fix it!" People new to the series will easily pick up the interface and combat system.
The graphics of Throne of Bhaal have been somewhat improved since the last game and the sound and music score, help set a real role playing atmosphere. I highly recommended this game to any person who enjoyed the old Dungeon & Dragon style of games and even to new comers who want to explore the Forgotten realms.
- Andrew