Melbourne, Australia, 14th November 2008. The 2008 eGames Expo opens with a blast and at exactly 1:00pm on the 15th of November 2008, the doors were opened to the public which featured a plethora of the latest games (including retro) and other technological devices such as TiVo. Running for three days, the eGames Expo @ iDEF '08 promises gamers and fans of technology, a true interactive experience plus activities, special guests (Craig Lowndes, Jamie Winchup, Brian McFadden and the Gadget Guy) and competitions. Best of all, people of all ages are welcome.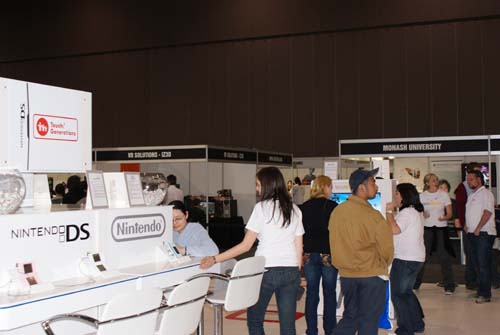 Try your luck on the Nintendo DS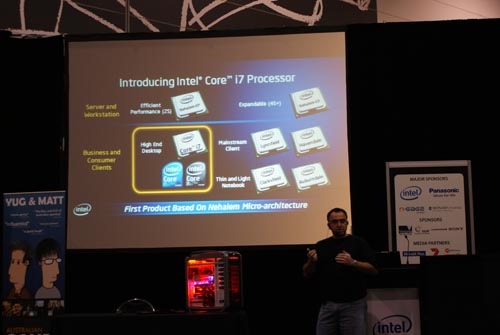 A sneak peak of Intel's most powerful CPU
Before the expo was opened, the media were treated to a sneak peek of the world's "fastest" CPU for the home user which is Intel's Core i7 processor that contains 3 channels of DDR3, Intel QuickPath interconnect, 4 cores, 8 threads: Intel Hyper-Threading Technology, 8MB Intel SmartCache, Steaming SIMD Extensions-4.2 and Intel Turbo Boost Technology.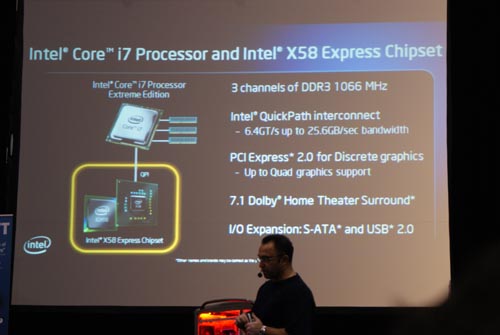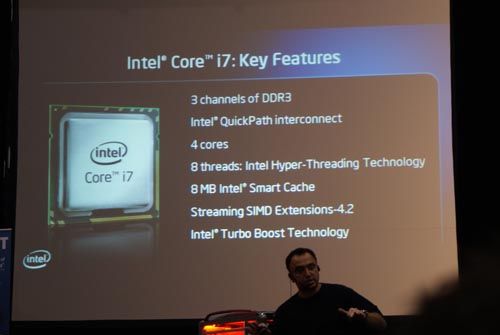 Add in Dolby Digital 7.1 and PCI Express 2.0 for discrete graphics and home users (especially gamers) are in for a true high resolution gaming experience. We even saw this powerful CPU run Farcry 2 at full detail which was silky smooth and was definitely one of the most realistic gaming experiences due to the attention to detail. The textures on the leaves were oustanding!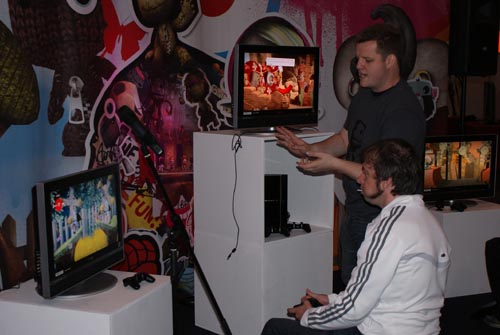 Reviewer Josh Wright has a hands on experience with Sony's Little Big Planet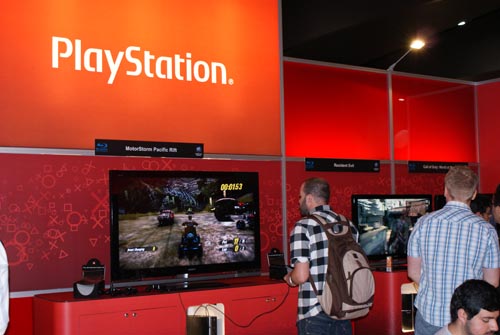 With a variety of game developers present that include Nintendo, Activision, Atari, EA Games, Funtastic, Nokia N-Gage and Alienware to name a few, visitors have the opportunity to play some of the latest titles such as Mirror's Edge, Animal Crossing 2 and Disney 'Sing IT' Idol, ensuring that all genres are catered for.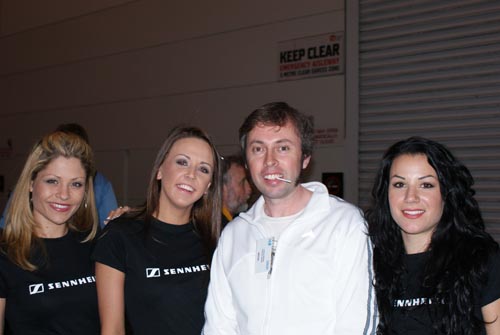 A great photo opportunity as Josh sneaks in, our official face of Impulse Gamer for the expo with the girls of Sennheiser.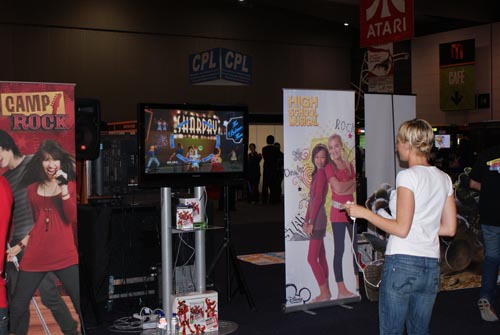 Get your dancing shoes on!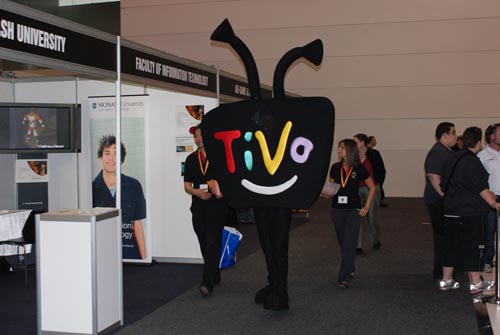 The TiVo Man
To truly enjoy the eGames experience, we recommend at least half a day so you can visit all the exhibitors. Whether you're playing Buzz Quiz TV, Damnation, James Bond: Quantum of Solice or Spore, the hands on experiences truly allows you to enjoy this interactive expo. Feeling a bit stuck? Each exhibit has someone to help.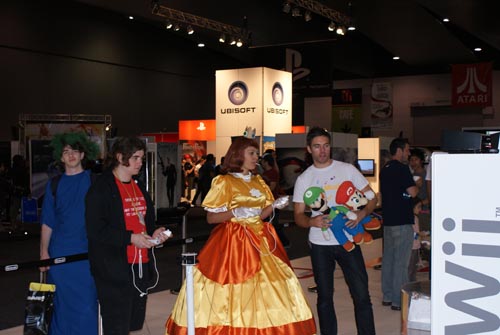 Princes Peach has a shot on the Nintendo Wii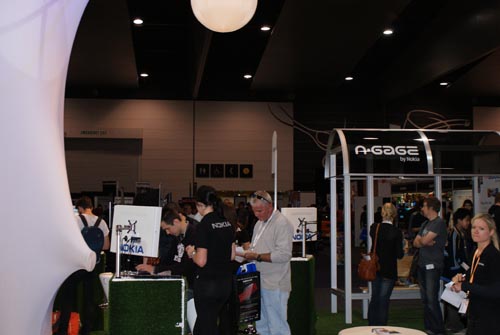 Nokia N-Gage is back!
Fancy becoming a games developer? Well look no further as some of Australia's most prestigous and modern universities now cater for this field. So bring your friends, family and foes and get to the eGames Expo @ iDEF '08 in Melbourne.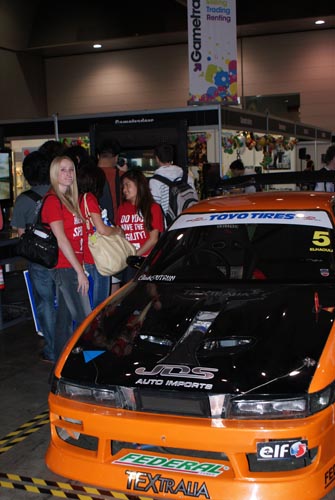 Even a car… plus lots of promotional models

EA Sport's Fifa with cheerleaders as well.
For more detail, please visit http://www.idef.com.au/egames_home.php and if you are interested in gaming, technology and the like, than this is the place to be.
The eGames Expo just gets better and better!
Other activities include:
Nokia will make an exclusive Australian announcement at the eGames expo on Friday afternoon regarding one of their key 2009 N-Gage titles – which was developed here in Melbourne! 
Tektime's 'Riff Wars' – Guitar Hero Tournament, which will run throughout the three day event, with the Grand Final 'guitar-off' taking place on the Sunday.
Team Immunity will again host the 'Team Immunity vs the Community' competition which will involve game battles held throughout the show, with the chance to do game battle against a Team Immunity game professional.  With three of the Team Immunity players just back from 'The World' in Germany, the competition will be fierce!
Funtastic will be holding a 'Disney Sing It' Talent Quest in the new Kids Zone, featuring music from Camp Rock and Hannah Montana and High School Musical 3 – DANCE
Digital SmartHome will be at the Digital Lifestyle Show to show people how they can make their home smart and digital. Record your favourite TV shows, turn the lights or even the heater.