Australian Distributer All Interactive Entertainment and Bohemia Interactive are thrilled to announce today's retail release of Arma 2: Combined Operations (Arma 2 & Operation Arrowhead), now available for the first time in Australia and New Zealand on PC.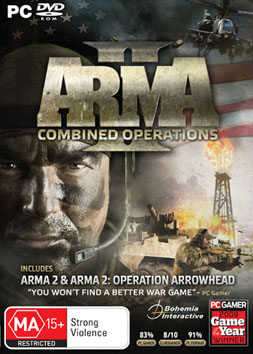 Three years after the conflict in Chernarus, portrayed in the original Arma 2, a new flashpoint in the Green Sea region heats up and coalition forces led by the US Army are sent to Takistan to quickly restore peace and prevent further civilian casualties in this standalone expansion pack to the best military simulator of 2009 – Arma 2.
Please visit  www.bistudio.com for more information.