Mechwarrior Online on our gaming radar Piranha Games seeks to bring something new to something old and make millions of ground pounders happy.  For those not familiar with Mechwarrior or Battletech, it all started as a table top game and role playing game. With rules and paper, pencil and dice you had but to add the imagination to the fantastic universe that Mechwarrior set out before you. Way back when I was younger, I used to love playing and even running a Mechwarrior campaign game in our weekly role playing sessions.  Imagine my and many a fans excitement when the first Mechwarrior and Battletech computer games came out. I was right there in those virtual worlds getting the thrill and the experience of playing the game universe I so loved in a virtual world. After a while someone had the wonderful idea of taking it to another level and creating Mech pods, a Mechwarrior simulator…. With these self-contained full sized cockpits a player would get into and close themselves in, it had screens and controls and every control worked some kind of weapon or system. Spectacular, I was in ground pounder heaven.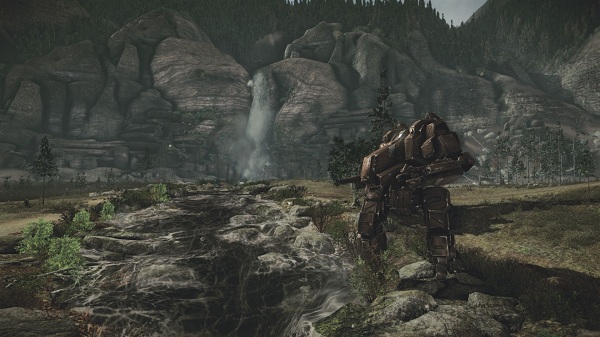 The pods would hook up to all the other pods and you would have four on four combat…with all the virtual friendly and enemies playing out on the screens in front of you… truly riveting and gaming at another level.  There had been plenty of times that real world Tank crews would team up and tactically hand everyone else their own asses in battle. Thrilling and breath taking as it was … there was something missing. It was all just fight each other and blast away. Now yes, that can be fun….but some of the feelings of goal based combat and mission just had not been there. Later incarnations of the game universe came into play, most notably Mercenaries, which put the player as head of a mercenary group out for survival and the all-powerful Cbill.  This game brought together missions and mixed goals, guard this location, or convoy, recon, attack a point, capture this…something that made it feel more like the imaginative world of possibilities I played in and continue to play in as a role player in the old paper, pencil , dice games. Now here we are in the here and now, so imagine my happiness to get press information about Piranha Games bringing us Mechwarrior online! Upgraded and with so many tactical mechwarrior options and action you may just need a fleet of drop ships to fit it all.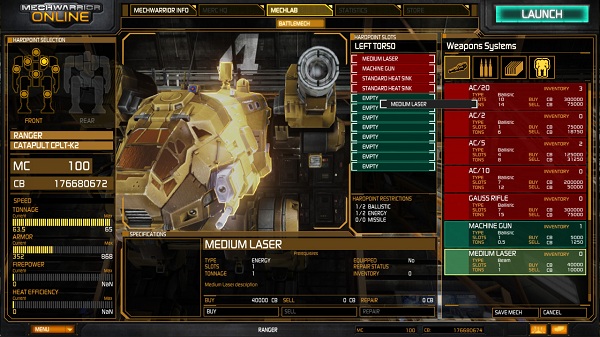 Let's examine Mechwarrior online and in the end, even though I may as a long time Mechwarrior fan…may advise, give this game a go… my position is to let you know…yes, I am a fan. But here is the information on the game. In the end you as a gamer will have to decide if it is for you. I will make this statement first. If you are into combat simulators of any kind…military sims, Tank combat or anything like it. Then Mechwarrior is for you. Imagine having several tons of armored extremely mobile weapon platforms, with the ability much like a tank to move in one direction while brining weapons to bear on another direction. Imagine some of those weapons platforms having long range missile capabilities. Now imagine the trill in a conflict where you do not have line of sight, but a scout mech is on a recon for your side. They have site of enemy targets, and is using its sensors to feed you information to fire your missiles on target. Excited about the possibilities yet? What I will do here is keep it down to the simplest of terms while talking about Mechwarrior Online.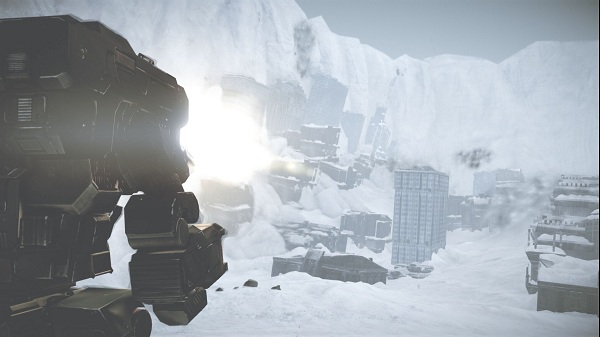 Though even as a new comer to this gaming universe, the acronyms and world speak is not at all hard to pick up on, after all you turned on your computer…so you would have no trouble at all picking up the ins and outs of the gaming world. Mechwarrior over the years has had incredibly loyal fans translating into a strong online community… and that is part of the strength that should be evident in this latest incarnation of the gaming world…. Now in the latest game players will be able to represent some of the Houses from the Mechwarrior universe. Never fear about not knowing any of the Mechwarrior House back grounds. Half the fun will be going to the web site yourself and choosing who you will represent. Think of it sort of like feudal lords controlling a family.  In the Battletech universe the inner sphere of planets is full of battles and small skirmishes, with the great houses struggling for power and control. Players will be taking part of this action rich universe.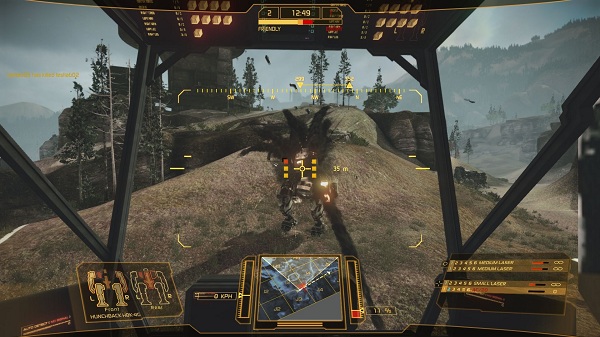 Thankfully Piranha Games seems to have Mechwarrior players and fans in the fold of designers, because some of what they are bringing to Mechwarrior online is some great concepts, if successful is going to add the layers of tactical game play and gaming intrigue that will keep players coming back and staying.  Fans like me should be ecstatic at the possibilities here; new comers will find more depth of play and reason to stay. There will be some levels of customization of a player's battlemech, both in weapons and upgrades and customizable paint schemes. This way if they are in a mercenary unit, they can all customize to show that units colors. At this time as the game is not released yet, most of what we report about is from the in game videos we have seen and reports from the Developers. At this time since the game is only on PC, Piranha plan is to support several different control schemes. While the control schemes and mech set ups all mean that it's going to come down to skill rather than just a mechs fire power to get the job done, new players should not shy away here.  There will be an option for new players to have easy access configurations making a new comer baptism into this robust gaming world a lot easier.
The player will have a lot of choices all the way from the mech and of course how they train their pilot and what skills they beef up. Customizing and working on the skills to their style of play will be all part of the fun. We get the different nuances of warfare here, ranging from players that take on the scout role and relay sensor information back to the team, and of course the command and control vehicle that looks at the big picture and advises the team on the battle field tactics. I know at this point you may be saying oh it sounds cool but not sure what I want to pay for another game. I have others that may tip the scale for my money. That is the incredible news here. The game is online for free.  Mechwarrior Online has that gaming model of a free section with a huge amount of content, and then for those that would like to get a bit more in the gaming, can pay for premium content, get more experience points and other perks… fear not…from what I have gleaned so far this is not a case of pay to win…as the saying goes no guts no galaxy. Though you may find it will be the person not the machine in this team based battle for the inner sphere.  I say person, because I have met many female players that will pick apart their opponents mechs like a surgeon with those lasers. Just like my wife Donna, who we nick named War Bear.
Scheduled for some time in August, check out   http://mwomercs.com/
Have fun, play games Edwin Millheim