HAWKEN is a first person mech shooter utilizing the Unreal 3 engine. HAWKEN takes place in a dystopian future amongst ruined cities, destroyed by corruption and greed, in which survivors battle for resources. HAWKEN is set to revolutionize digital game distribution as well as the mech genre, by delivering Mech Vs Mech combat and state-of-the-art visuals to hardcore players worldwide on the web through a free-to-play business model. Nearly 300,000 players have already signed up for the closed beta at www.playhawken.com.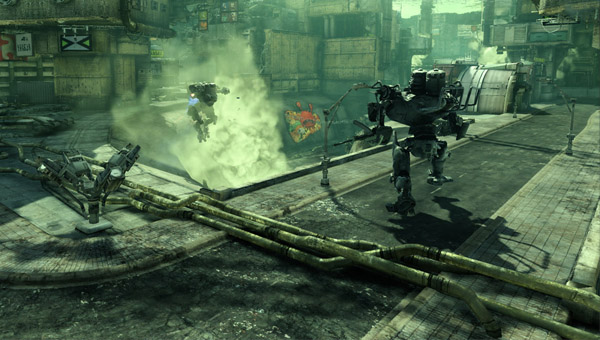 HAWKEN is being developed by Adhesive Games, an independent developer in Los Angeles, and will enter open beta 12th December, 2012.
We've also announced a collaboration with Gears of War art director and feature film director Jeremiah O'Flaherty to create a series of digital shorts based on the HAWKEN video game. The first of these shorts, which combine live action and CG, debuted last month at E3 and can be seen at http://www.youtube.com/watch?v=co-j3Is8Y8o.
I'll have a lot more to share with you over coming weeks, but for now I'll leave you with this press release for your use and a few videos to give you an idea of how HAWKEN looks and plays. If you have any questions or requests, please don't hesitate to drop me a line. Otherwise, expect to hear from me again soon!
Customization Walkthrough: http://www.youtube.com/watch?v=lWRj4VnMm-E
PAX East Cinematic Trailer: http://www.youtube.com/watch?v=v0gI_52XYe4