Seattle America, June 28 2012 – Our gaming goddess and self confessed fan girl, Tara Babcock, collects her thoughts and gives us an amazing article that recaps E3 2012! Here's a taste of the epic recap …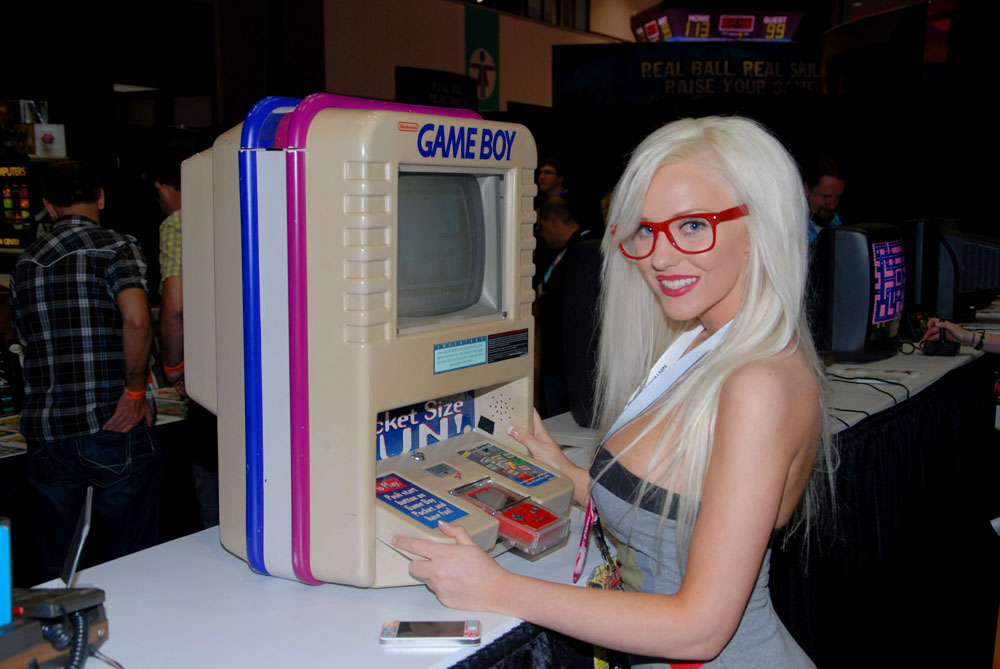 Most people think that paradise is but a figment of their overactive imaginations, something that is absolutely unattainable in their lifetimes. Well, my friends, as a fellow nerd, gamer, and geek culture enthusiast, I can attest to having been there and back… and boy, do I have a story to tell! Walking in the doors of E3 for the first time was a bit overwhelming, to say the least. It was loud, and the visual stimulation was set to "max". The lights flashed, and music blared. All of the booths in sight were tall and extravagant. PlayStation, Nintendo, and green Xbox lights strobed brightly. I spent the whole first day roaming this paradise, and by the end my back hurt, and I was ready to collapse. Little did I know, this was only one of the halls–the smaller one.
Myself wasting time at the video game history museum! Vintage Nintendo, Atari, and Sega nerdery galore!
FULL ARTICLE CAN BE FOUND HERE – http://www.impulsegamer.com/tarababcockeventspeciale32012epicrecap.html