ENDED CONGRATS TO
Julie Soon
Ant Gianni
JURASSIC LOUNGE GOES OUT WITH A BANG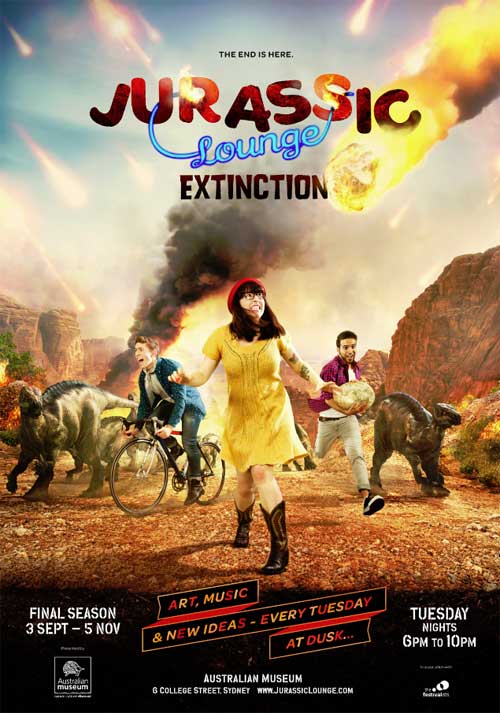 Sydney's wildest after-hours party is going extinct! The sixth and final season of Jurassic Lounge will run every Tuesday night at the new time of 6pm to 10pm from September 3rd until November 5th 2013 at the Australian Museum.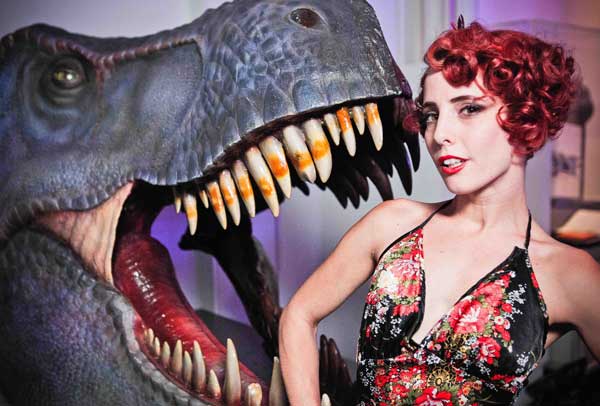 Over 53,000 people have already enjoyed these unique after-hours openings during which the Australian Museum comes alive as a showcase of an ever-changing roster of Sydney's best emerging artists.
The final season - Jurassic Lounge: Extinction - will consist of a series of ten outrageous end-of-the-world parties counting down to the event's extinction, each unfolding against a stunning backdrop of dinosaurs, wild animals and precious gemstones. Each night will feature a line-up of artists including comedians, bands, pole dancers, DJs and burlesque performers, alongside craft markets, dance lessons and science experiments. Expect the unexpected!
Kicking off the series on September 3rd is the TIME MACHINE party, where each room at the Museum takes visitors back to a different decade: a chance to learn 1980s Hip Hop moves from Hip-Hop Legacy or get sweaty at a pop-up aerobics class by Physique Aerobics, have a drink in the 1920s Speakeasy, win prizes at Time Travel Trivia hosted by Project 52 (comedians Michael Hing and Tom Walker) and get down to the Twist N Shout DJs, performing party anthems from the 1950s and 1960s.
The ultimate party will be EXTINCTION NIGHT on November 5th. This final send off will feature performances by Miss Pole Dance Australia and Miss Pole Dance NSW and the winner of the Raptors' Choice Award for Best Jurassic Lounge Act, picked by the audience.
In between, Sydneysiders and visitors will be treated to eight interactive themed parties, including a night dedicated to the 5 SENSES, COWBOYS, HALLOWEEN and CYCLING & UPCYCLING. Daggy dads will also take over the Museum for DADS NIGHT, a chance to get your hair cut by an old school barber (Hair by Tommy J), learn new dad jokes at a comedy workshop or cut a rug in our dad dancing competition.
The sandstone walls of Australia's first museum will vibrate to the sounds of the best up-and-coming bands and DJs including Richard in Your Mind, Tim Fitz, Pear Shape, Bloody Lovely Audrey and The Mountains. Every night will be an opportunity to take in the permanent collection and join in the Silent Disco, arts & crafts workshops, meet-a-scientist sessions, Date Roulette, Comedy Confessions and play all manner of giant and vintage games. Over 30 Sydney creators and craftsmen will showcase their wares in the new Jurassic Markets, from jams and jewelry to potted plants and designer dresses.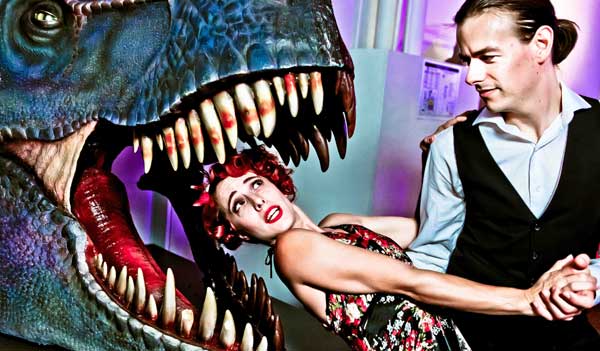 For the first five weeks of Jurassic Lounge, visitors will also enjoy complimentary access to the Wildlife Photographer of the Year Exhibition, featuring over 100 powerful and awe-inspiring wildlife images chosen from over 48,000 entries worldwide.
The full line-up is available on www.jurassiclounge.com.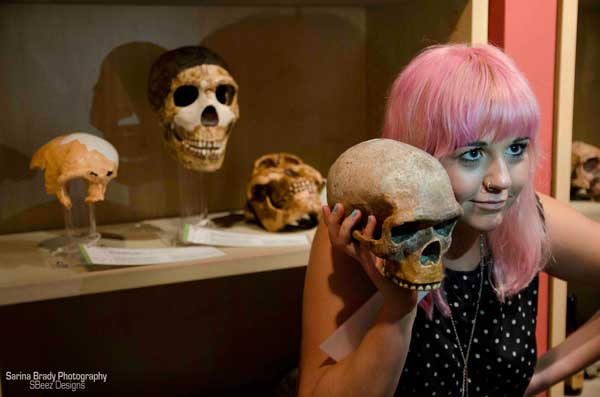 DATES: Tuesday nights, 3rd September to 5th November 2013TIME: 6.00pm – 10.00pm
TICKETS: $16 at the door or online (online tickets include express line entry). Group discount ($13) is available for groups of 10+. Includes complimentary access to Wildlife Photographer of the Year Exhibition until October 1st.
LOCATION: Australian Museum, 6 College Street, Sydney
BOOKINGS & FULL LINE-UP: www.jurassiclounge.com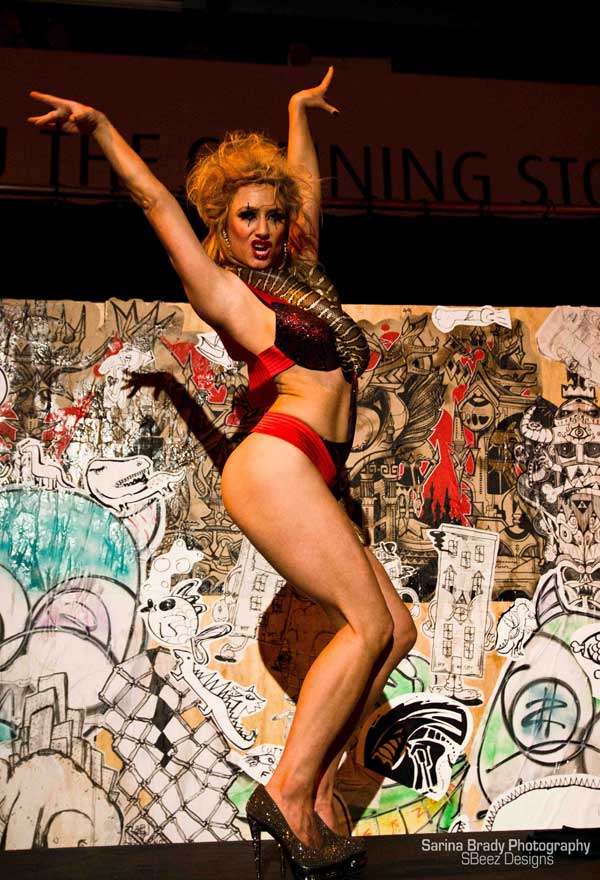 * PROMO ENDS SEPTEMBER 20TH 2013