Star Trek: Enterprise Season 2, buy on Blu-ray™ August 21st
SYNOPSIS:
In the 22nd century, a hundred years before James T. Kirk helmed the famous starship of the same name, Enterprise takes place in an era when interstellar travel is still in its infancy. Captain Jonathan Archer (Bakula) has assembled a crew of brave explorers to chart the galaxy on a revolutionary spacecraft: Enterprise NX-01. As the first human beings to venture into deep space, these pioneers experience the wonder and mystery of the final frontier as they seek out new life and new civilizations.
Special Features

Star Trek: Enterprise – Uncharted Territory: New 3-part documentary explores the evolution and challenges of the second season. Includes new cast & crew interviews, behind-the-scenes footage and more!
In Conversation – The First Crew: All 7 regular cast members sit down with Brannon Braga for a historic reunion.
Audio Commentaries
Archival Promos & Featurettes
RATING: M15+
RRP: $62.95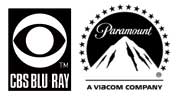 TM & ©2013 CBS Studios Inc. Star Trek and related marks are trademarks of CBS Studios Inc. CBS and related logos are trademarks of CBS broadcasting Inc. All Rights Reserved.
TM, ® & © by Paramount Pictures. All Rights Reserved.