Hitman Sniper Challenge
Even though Hitman: Absolution won't be released till November 2012, Square Enix have given gamers a special incentive if they pre-order the title with a standalone DLC game called Hitman: Sniper Challenge. By pre-ordering Hitman: Absolution, gamers are given a DLC code to download this unique score based game that puts you in control of the enigmatic Agent 47.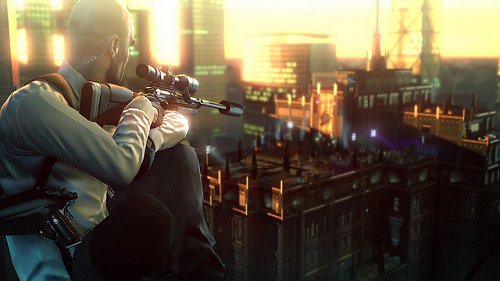 Hitman: Sniper Challenge also gives gamers a sneak peak into Hitman: Absolution from a taste of the gameplay (albeit just snipering) and a very cool pre-rendered CGI cinematic of the main game. The crux of Hitman: Sniper Challenge is to use your sniper abilities to take out your enemies with the least amount of ammunition which in turn awards the player with a higher score. Headshots also give you more points as opposed to body shots as do preventing your guards from being alerted to your presence. Add in finesse and the points keep on coming.

The goal of Hitman: Sniper Challenge is to take out Richard Strong, a nefarious CEO and his bodyguards. Although this may seem quite easy, the problem is to prevent his bodyguards from escaping which are numerous in number. As Strong's helicopter lands, a careful shot to the head will take him out as will his three bodyguards. However to make things complicated, a party is occurring where the assassination occurs which adds to the difficultly of picking off the bodyguards which are littered through this environment. It is quite a challenge, albeit quite frustrating with around 15 or so guards to take out.

With your trusty sniper rifle, the Silenced Kazo TRG and your zoom lens, picking off the targets is quite difficult as the bodyguards are hiding throughout the top two floors of the building where Strong's helicopter has landed. As you watch the events unfold from your sniper spot on a nearby building, the key to victory is to balance your zoom. By zooming too far in, you cannot see what is happening on the entire floor and this is when the bodyguards escape. However by not zooming in far enough, it makes taking out your enemies quite difficult that hampers your score. Needless to say, a great amount of timing is required to succeed and there are plenty of ways to complete this level.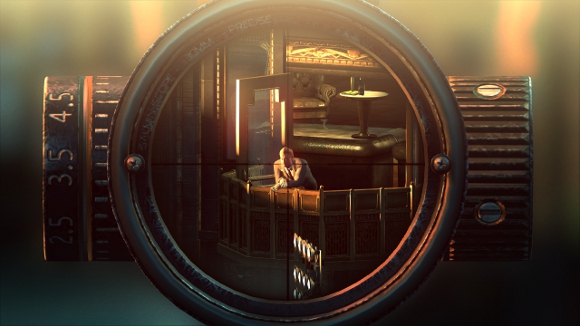 You are also awarded points on how well you complete the level. If you take out more guards, you are awarded more points and if you avoid creating mayhem, you will achieve the rank of silent assassin. With a myriad of ways of taking out your enemies, the game will even reward you in Hitman: Absolution with a cool weapon when the game is finally available. With that said, the frustration in the game is definitely worth the endeavour if you can handle the repetitive nature of a single level.
Final Level
It's great that a developer has given the gamer something truly useful if they pre-order the game as opposed to some useless DLC costume (I'm looking at Batman: Arkham City) because not only do you get a sample of the game months before it is released but it also awards you in the main game once available.

Definitely a great incentive if you pre-order the game!