Battlefield 3: Back to Karkand
The eagerly anticipated Back to Karkand DLC for Battlefield 3 has arrived for the PS3 (reviewed), PC and XBox 360 that not only pays homage to the classic Battlefield 2 maps but cements this version as the definitive one. With four new maps a plethora of new weapons, vehicles and some truly enjoyable online gaming modes (e.g. Team Deathmatch, Assignments & Conquest Assault), Back to Karkand is a must have DLC for Battlefield 3. It should be mentioned that Conquest Assault is the only new gaming mode included in this release.
Add in some classic online gaming modes such as Team Deathmatch, Squad Deathmatch and my favourite, Assignments and you have everything you need to keep you busy for hours upon hours. For those that don't know about Assignments, it requires the players to perform a set number of objectives that then unlocks additional weapons.
It is also broken down into levels and feels quite campaigny with all the objectives. Conquest Assault also returns in Battlefield 3: Back to Karkand that is a new take on capture the flags. As one team holds all the flags, the other team must then take them back. Rush is equally as fun and originally appeared in Bad Company which require the opposing team to protect their M-COM stations. As each one falls, they then regroup to protect the remaining.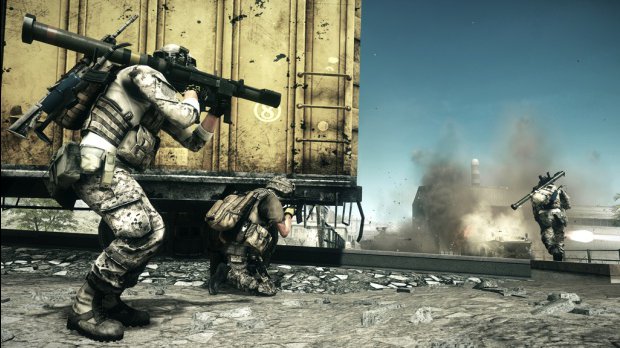 Lets talk about the maps. Wake Island, Sharqi Peninsula, Gulf of Oman and Strike at Karkand are the maps that are included in this DLC. My favourite map is Wake Island which is a strange chevron shaped island that starts the US in the middle of the bay onboard a U.S. remote carrier, with the enemy starting on the island. Team work is definitely a key element to winning this map but nothing is more fun than making a way for your troops via helicopters and jets. Sharqi Peninsula is the largest map of Back to Karkand that is quite warlike in nature due to the size of the map which is definitely a treat for gamers who love to sniper.

Gulf of Oman is a smaller map and allows for close fighting among its environment and if you have some decent team work happening here, you can really cause some severe damage to your enemy. However for those players that want to fight in the streets in classic urban warfare style than Strike at Karkand is the map for you and with so many hidey holes and buildings in the gaming environment, you never know where your enemy will appear. It's also like a classic Hollywood war movie with the huge explosions and buildings coming down around you with chunks of concrete flying through the air. As per usual, all the maps allow for vehicles but interestingly enough, Sharqi Peninsula the largest of the maps has the least amount of vehicles.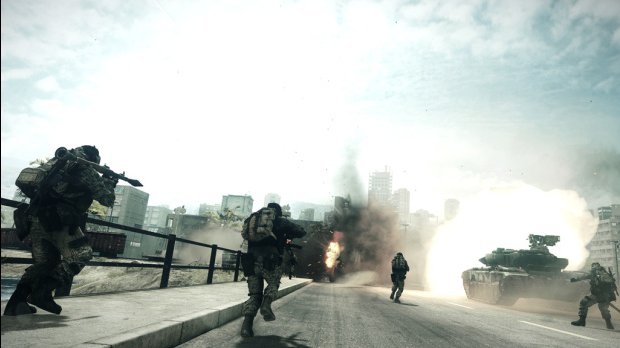 Final Level

DICE have another winner on their hands with this DLC and if you're looking to spice up your Battlefield 3 experience and need something different, than Battlefield 3: Back to Karkand is a fast and affordable way to get your fix. However as we played this review from Australia, we did have a few server issues every now and then but for the majority, it was a flawless Battlefield 3 experience that implemented well with the original game.