Sword of Etheria
A team based hack and slash, Sword of Etheria sees you taking the role of Feel who must repel an ancient race of evil gods before they overtake the world. The game at itís heart is purely a fairly simple affair that will grate on some players when they realize that itís all pretty samey, just the degree of difficulty ramps up as the game progresses.
The title is very ďJapaneseĒ and anime in appearance which is something that I am a massive fan of. Players will come to admire the intricacies of using Feel and the ways that his CPU controlled companions react to your gameplay style, assisting you by the way that you assist yourself.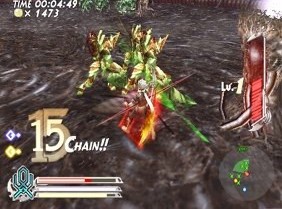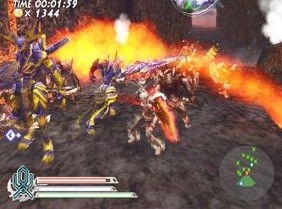 Feel makes his way through the game wondering if he has special powers as he has the ability to talk to Etheria which certainly helps. The two CPU companions are named Armilla and Leon and they have special abilities that are unleashed as Feel fills up his power gauge. The first notch on the gauge sees Feel kick butt and then the second notch unlocks the ability for the other two to unleash a can of whip ass as well.
Graphically the title absolutely delights with fantastic imagery and great animations. In game sounds are sweet with the exception of the actual spoken word parts which are pretty hokey at the best of times. Everything else about the actual audio shines and it would have been better if they had simply left the Japanese audio in with subtitles.
Swords of Etheria is a game with a hell of a heritage, however at times the game feels a bit long winded and drawn out due to the repetitive nature of the fighting. It would have been nice to actually switch out to the CPU controlled Leon and Armilla and experience their attacks which are quite different to Feels. This is still a good game, however Iíd have to say that you might want to rent it first before committing the cash.