Although the iPad comes with a cable to charge your device through the mains, Apple have also released an accessory called the iPad Dock. Rather than have your iPad sit on the desk, floor or wherever it is connected to your Mac/PC, this device allows your iPad to be connected to your computer while it is in a upright position which is ideal.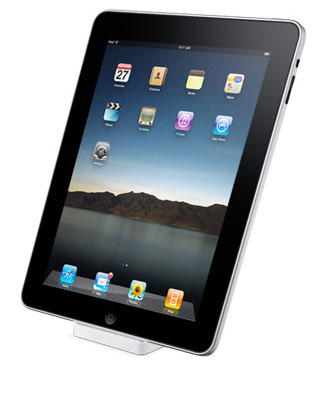 It even supports a line out port which allows for external speakers to be connected or alternatively while charging through the mains, it is being charged in an upright position.
For me, this is a must have accessory which ensures that your iPad is not damaged accidentally. Apart from that, it also looks good while connected to your Mac/Pc or the mains for charging.
Definitely a great idea but my only gripe is that this clever accessory should have come with the iPad!