Winterís Bone is a gloomy film filled with ugly characters Ė and not just because of their lack of dental hygiene. Director Debra Granik lays bare the sparse and unwelcoming Missouri landscape, complete with its hopeless inhabitants, and itís not pretty. Yet somehow she encourages you to invest in this raw and unflinching world without attempting to sugar-coat it for the audience.
Based on the novel by Daniel Woodrell, the film tells the story of 17-year-old Ree Dolly (Jennifer Lawrence) as she struggles to provide for her younger siblings and incapacitated mother after their drug-dealing father Jessopís abandonment. The local Sheriff informs Ree that Jessop forfeited the house for his bail bond and if he doesnít return to stand trial, the family will be evicted from their home. What follows is Reeís relentless mission to find her father and keep her family together.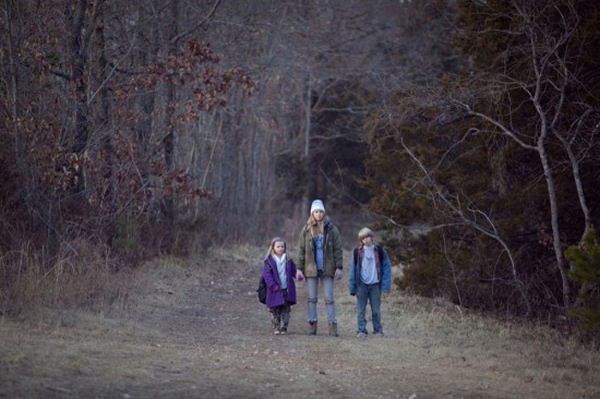 Director Debra Granik deftly captures the lonely, spare Missouri landscape.
The first act of this film is a little slow and slightly laborious. As Ree sets about tracking down her father, we are introduced to a series of characters with little information on her fatherís whereabouts, eliciting a feeling of narrative stagnation. Each character is as distasteful as the next and itís hard to swallow the brutality with which these people treat one another. The heart of this film is without a doubt the determination of Ree and the unconditional love she has for her family. She goes through hell just to find her father and no one seems willing to help her. Her fierce uncle Teardrop (John Hawkes) is initially presented as a monstrous character, but as Reeís search intensifies their relationship becomes quite bittersweet. Itís one of the more memorable aspects of the film.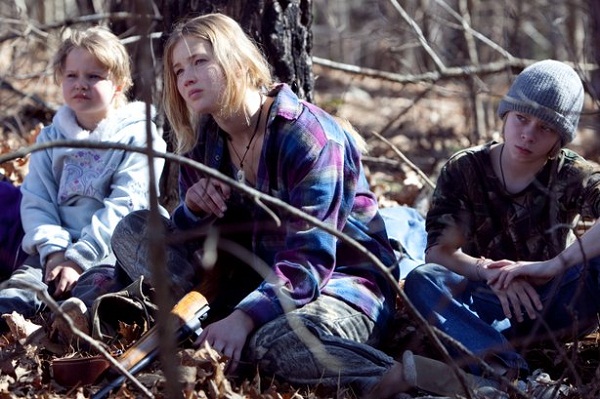 Itís the moments between Ree (Jennifer Lawrence) and her siblings that really strike a chord.
I couldnít help but feel that there was something missing in Winterís Bone. This isnít due to the filmís unhurried pacing or depressing context. The main problem was the amount of attention paid to the supporting characters. They slowly drive the plot but the human element that is so strongly captured in Lawrenceís performance.
Itís always a satisfying feat when filmmakers can realistically capture relatable human relationships. Granik gives us fleeting moments between Ree and her siblings, but they are always left unexplored. Striking moments include Ree teaching her brother and sister how to handle a gun and the deeply moving final scene which perfectly captures the Granikís minimalist approach. This movie would have been much more enjoyable if the focus was shifted to the beautiful chemistry between Lawrence and these wonderful young actors. Winterís Bone is certainly worth watching, but many may find it forgettable despite its subtle poignancy.