Belkin Pleat Sleeve for iPad
F8N277tt132
This smart looking pleated case is the perfect accessory for iPad users on the move from Belkin. Not only does it protect your iPad from bumps, knocks and scratches but it comes in a variety of colours and is made of durable neoprene and a pleated design that easily allows you to slide your iPad into it. The case is also quite light and really doesn't add any extra weight to your iPad.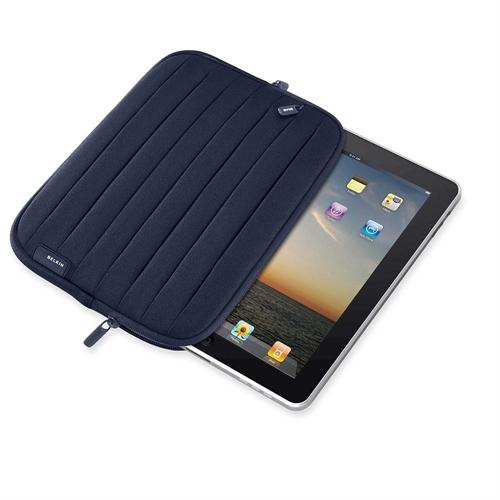 To install your iPad, you simple open the case with one of the two zips and then slide your iPad inside that has a soft quilted inner lining which won't scratch or mark your smart device. That's it! There is even another compartment on the outside of the case to put other items such as cards, pens or whatever you need to transport with your iPad.
Lastly, should your case get a little dirty, it is possible to hand wash the item with soap and water. As I'm always on the move and I want to protect my iPad, this is the perfect little case for travel that is well made, looks professional and can easily be opened and transported.
Highly Recommended!