Cygnett Lavish
Ultrasoft leather case for iPhone 4 & iPhone 4S
I'm a huge fan of flip cases, especially the ones that offer total 360 protection for your iPhones. Best of all, as a male user of iPhones and with a flip case, I can put the phone and my keys in my pockets and know what it will be safe from scratches and marks from my keys.
This is where the Lavish Ultrasoft leather case for iPhone 4 comes into play which even allows you to store a credit card or license in the case as well which means, no more clunky wallets. The inside the case uses micro-suede soft lining which ensures that your screen will be safe and scratch-free. Add in a hidden magnetic clasp to close the case and you have everything you need for your iPhone!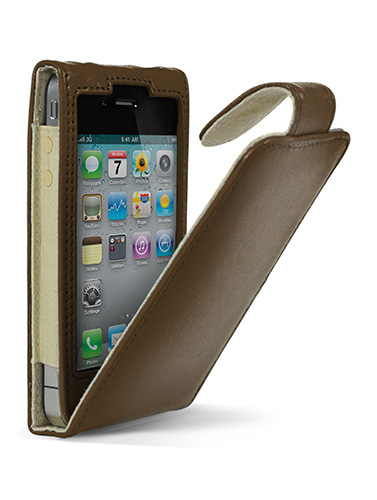 Besides offering some decent protection to your iPhone, the Lavish also looks quite impressive thanks to the fine grade lambskin leather. The Lavish even comes in four colours that include black, brown, perforated and turquoise, ensuring that there's a colour for you.
The quality of the leather looks quite impressive and the overall case seems very well stitched. With a 2-year manufacturer's warranty, this device will probably outlive your iPhone thanks to exceptional craftsmanship.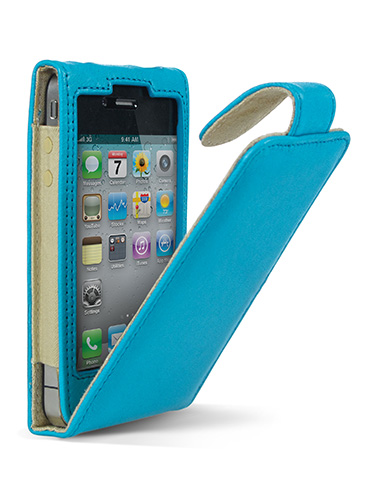 We reviewed the brown coloured Lavish and I must admit that it does look quite professional and the only time you need to open up the case is when your using the phone itself for calls, charging or accessing the apps. The rest of the time, your iPhone is snug and safe.
Add in a screen protector and microfiber cleaning cloth for cleaning and this is a one stop case for your iPhone 4 that offers decent protection for your Smartphone and a place to store your credit card or license.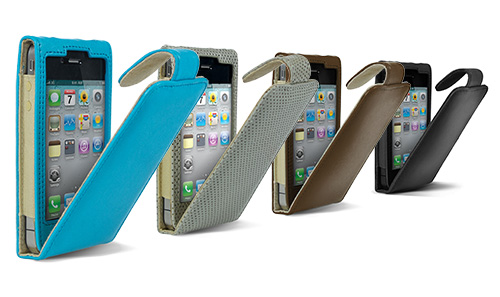 Recommended!