Whether you've purchased your Apple iPhone outright or on a lengthy plan, this is one device that you don't want to damage. From accessing the net at a bus stop to playing a game on a plane or looking for that best deal via a catalogue through an iPhone app, this smart phone has truly revolutionised how we do things.
As it has become an existential part of us, the biggest issue that most of us will have when we're using an iPhone is either scratching the device or even worse, the screen and of course dropping the item. Of course, this is where the Belkin Grip Ergo comes into the picture and offers a case that supports additional grip and best of all, some additional impact resistance.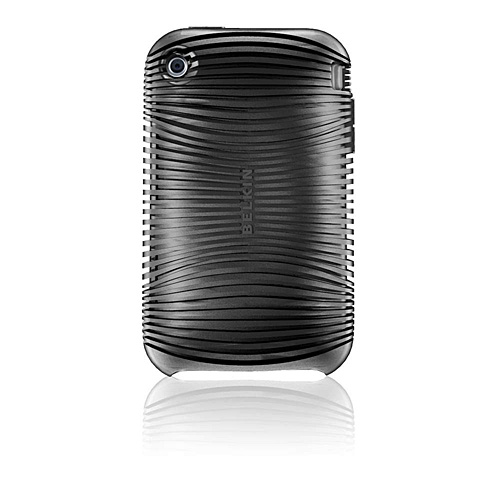 Installing your iPhone 3G or 3GS into the Grip Ergo was child's play and once it was inserted into the device, immediately you knew that the grip texture not only offered protection but should you accidentally knock or even drop the phone, it may give you that added protection.
We tested this device on a variety of apps from games such as Need for Speed Shift which needed some additional grip while steering to texting, taking photos, connected it to our Mac and finally accessing the important volume buttons and off button with no issues to report whatsoever. Basically, even with this rugged protection, you can access your iPhone like normal.
Allowing access to all the buttons and even camera, we could not fault this device and once again Belkin prove why they are a leader in third party accessories and peripherals. Sporting a few different colours than just black, it may look like it fell out of a Roswell space shift but boy does it do the job!
Maximum gripability

Access to all controls and dock connector

Allows charging while in case

Textured design provided extra gripability

Camera lens cutout