1. How did you get picked to be part of the Nintendo 3DS photograph exhibition?

The people from Nintendo heard that I loved to take photographs, and thought I would be the perfect ambassador for their new Nintendo 3DS camera exhibition.

2. What does it mean to be a Nintendo 3DS ambassador?

I am really flattered, I can remember playing Super Mario when I was younger, and now my daughter also has her own Nintendo 3DS console which she loves. I'm also really proud to stand aside other intriguing Australians to showcase my life in 3D
3. What are your thoughts on 3D photography?

Iím amazed at how the 3D photographs look and I cant believe that you donít even need to use special glasses!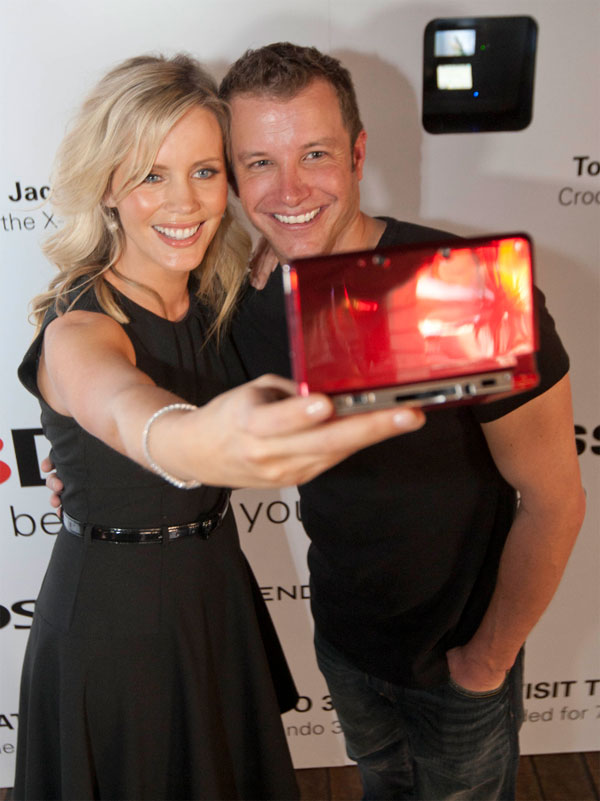 4. Was the Nintendo 3DS easy to use as a camera?

It was super easy to use, the main thing you have to remember is to keep it still.

5. What was the biggest challenge you faced while using the 3DS?

The biggest challenge I faced was not snapping, I couldnít put it down!

6. Describe your perfect 3DS shot that you have taken?

I took some amazing images at the Festival of the Wind at Bondi Beach, with giant colourful kites coming right towards the camera.

7. What about most amusing picture that you have taken or modified on the 3DS?

The most amusing picture was of my son and his bestie who are both two, and trying to keep them still and smiling for a photo.

8. Tell our readers what kind of photos of yours they can expect to see that you have taken?

Basically a showcase from my everyday life, at work, at home, with my kids and exercising.

9. What are your families thoughts on the Nintendo 3DS?

They all loved it and it was a fight for who could use it.
10. What does Sophie Falkiner like best about the Nintendo 3DS and why?

Being able to capture great depth of field in your photos and how much fun it is to see the finished results and play around with the various camera modes.

11. Do you have a favourite game on the Nintendo 3DS?

The favourite game in our house is Cats and Dogs, the kids donít have a pet so itís the next best thing. They are hounding me to buy the new Nintendogs + Cats

12. What else can people expect to see at the exhibition which opens next week?

Really interesting pictures from four very different people taken from their everyday lives, you can expect everything from close ups of crocodiles to amazing angles of the Sydney Harbour Bridge.

13. Any last scoops for our readers?

You have to check out the Nintendo 3DS Camera Exhibition at the Argyle it's running until Thursday 22nd September, youíll love it!
Visit http://gamesites.nintendo.com.au/my-life-in-3d/ for more information on My Life in 3D