AN INTERVIEW WITH THE COMEDIANS OF IDIOTS OF ANTS
Welcome to Impulse Gamer and thanks for being part of our Entertainment Magazine!
1. How did you meet?
A combination of university and drama school. Sorry, boring answer. How about this…
We used to be Mexican wrestlers/Alaskan Crab Fishermen/ Chicken Sexer's/ Fortune Cookie Writer's
2. Who is the funnier comedian?
Of the four of us? Hmmmm.
Ben has a dry sense of humour, Jim is great with slapstick, Els is the quick witted one and Andy looks like a special needs monkey.
Together we form the perfect comedy combo.
3. Where do you get your material from?
We steal it from The Goodies.
4. Before going onto stage, do you have any rituals that you perform? (e.g. have a cigarette, drink some wine or something Satanic?)
We have a four-way kiss.
Actually, we promised each other that we would keep that a secret. Please don't print that. Tell the readers that we do star jumps or something.
5. Which country has the funniest comedians?
The UK!
6. What do you look forward to at the Melbourne Comedy Festival?
We just love this city… we are planning to get out to see the sites. We are going to be real tourists. Great ocean road anyone?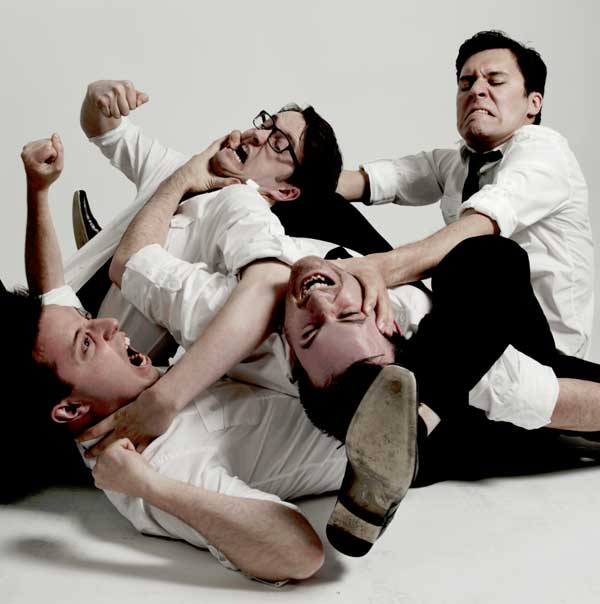 7. Why should visitors to the Melbourne Comedy Festival see your show? (we do accept bribes)
We are really proud of this show… we think that it might be our best yet. It is fast paced, joke filled and laden with big comedy concepts. Why would anyone come to the comedy festival and NOT come to see that?
8. Have you had any horrendous experiences on stage?
Els – I was once hired to dress as an 'angry bird' at a hen night. I was chained to the bride to be in a bar in central London for three hours. She was convinced that I was the stripper and kept trying to undress me… I had to try to stop her, but I wasn't allowed to speak… only make bird noises.
9. How do you wind down after a show?
Bar, strip club, flea circus, bull fight, fun fair, crack den.
10. Tell us a joke about an inappropriate topic?
What do you call a banana with no dick?
A banana.
11. Tell us a joke about an appropriate topic!
What's black and white and eats like a horse?...............A zebra.
12. What happens when one of your fellow comedians messes up a gag?
We are all FURIOUS! We immediately stop the show and force the offending sketch comic to apologies to the audience who's night he has ruined.
Messing up gags will not be tolerated in Idiots Of Ants.
13. Is there punishment involved?
When an 'Idiot' is naughty he is forced to put on a rubber glove for grip and pull his own willy off.
14. Apart from yourselves, who do you want to see at the Melbourne Comedy
Festival in 2013?
Check out Max and Ivan… they are fellow UK sketch people. Their show 'Con Artists' is great.
15. Which comedian or comedians would you "break" to get their spot?
We are happy with our own spot, we feel very lucky to be playing a big room at such an awesome festival.
16. What does the future hold for you?
We are really happy with what we are doing right now… what we really want to do is try to keep this
17. Lastly, 10 words or less why we should see your show?
Ten words? Crikey, that's not many. Okay, here goes… oh.
Thanks again and all the best for the Melbourne Comedy Festival for 2013!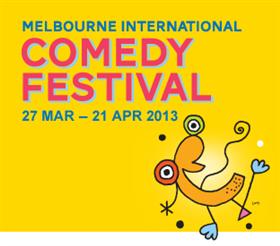 Check out Idiot of Ants at the
Melbourne International Comedy Festival