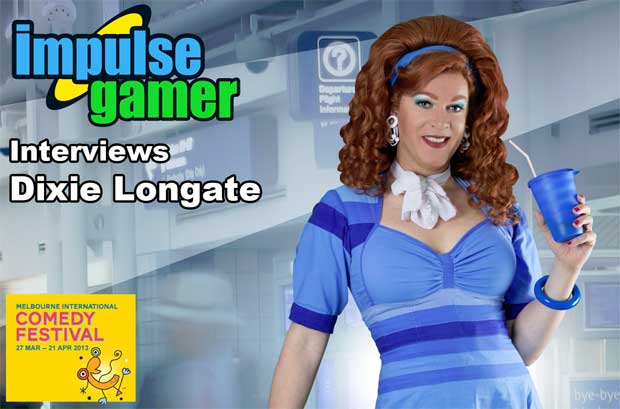 AN INTERVIEW WITH COMEDIAN AND TUPPERWARE QUEEN
DIXIE LONGATE
1. Why did you become a comedian?
I Never intended to become a comedienne. I got out of prison and started doing Tupperware Parties as part of the conditions of my parole and a friend of mine told me that I should try putting the Tupperware party on stage because he thought I was funny. I tried it and low and behold, people were having fun and I was getting free cocktails so I stayed!!!

2. Who inspires you as a comedian and why?
I think I am most inspired by those comics who bring a lot of heart and encouragement to their comedy. I think there is enough anger and bitterness and resentment in the world today, I like it when a comic lifts me out of places like that. I like people like Adam Hills and Ellen DeGeneres and those who put a nice smile on their comedy.

3. Where do you get your material from?
I find that if you open your eyes just right and look around, you will see so many things that just make you go, "Holy Crap, that's hilarious." and it makes my job easy. I just basically retell the things I have seen to other people. The world is a crazy nut log of fun if you have the right mindset. I get most of my stories just from living my daily life. I have been extremely lucky to be able to travel to so many places and I find that other cultures when I compare them to mine, always makes me laugh. What I find completely sensible in my daily life is down right shocking to others, while what raises my eyebrows about other people don't ever get their own panties in a bunch. And that is what makes this world amazing to me.

4. Before going onto stage, do you have any rituals that you perform?
I usually have a cocktail to warm up my throat. Sometimes if the security guard are handsome, I might try something else to warm up my throat as well.

5. Which country has the funniest comedians?
I have always been a great fan of English humor. I love how dry it is and how stone-faced some of the comics from the UK are. I completely fell in love with Australian comics when I was in Melbourne last year. A problem for me is that there are loads of references that I don't quite understand, but I do love trying to keep up with the Aussies.

6. What do you look forward to at the Melbourne Comedy Festival?
The Hi Fi Bar. Every night after the show, many of the comics come to the Hi Fi bar and just sit and let their hair down and meet up with their friends and in some cases, their idols. I love being part of that whole mix.

7. Why should visitors to the Melbourne Comedy Festival see your show?
Well, let's see. First, I'm funny. Secondly, I have amazing legs. That isn't my doing, that was Jesus just being kind to me I suppose. Then, there is the chance for you to see someone that doesn't get to come down to Australia that much so being both a red head AND an American, I'm a bit of a rare find down at the Comedy Festival. Also, after the show each night, I will sit and chat with members of the audience as long as they damn well please. Many times, things I find out from the audience end up in my show the next day, so that makes for a whole unique experience every single day. You don't get that at some of the big venues, no, do you?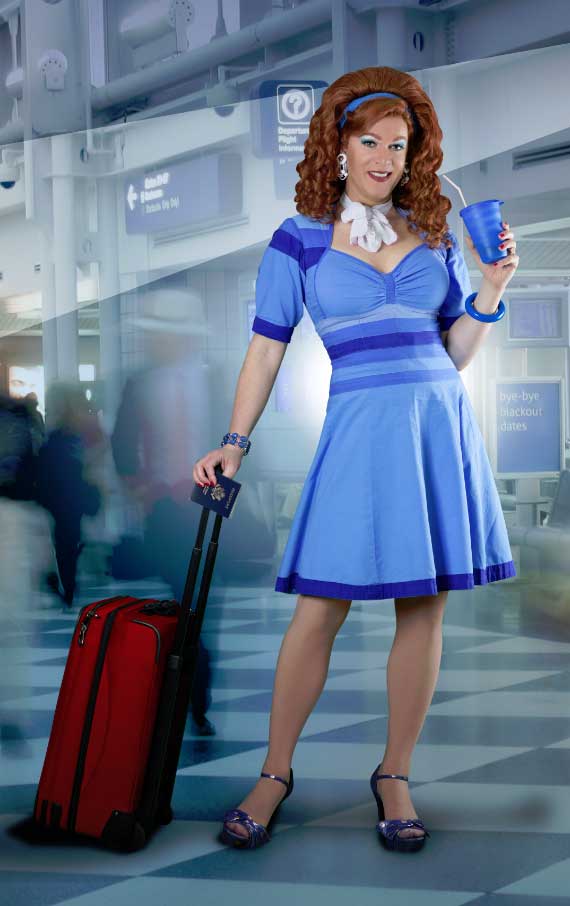 8. Have you had any horrendous experiences on stage?
I have been touring in the U.S. for almost 5 years now. And I mean TOURING. Not a show here and there, I mean hundreds and hundreds of shows. Just from the sheer volume of shows that I have done, there are bound to be some rather strange occurrences. I have had 3 people collapse in different audiences. I have had the Fire Marshall come in with 4 fire fighters to take out a woman who collapsed. I have had a fight broken up on stage (Very Jerry Springer of me, I know), I had a women who either lost her mind or had her medication expire in the middle of my show stand up while being part of the on-stage audience and scream at the top of her lungs, "Don't believe her! Don't believe her! Don't believe anything she says" and then sit right back down again. I have been through 2 tornadoes, one of which happened at the end of the show and they had to hold everyone in the theater until it had passed. Including me. We just drank and I made stuff up for a long long time and kept performing. But I think the most memorable was when a woman who was going through Chemo for cancer threw up in the middle of the theater. We had to stop the show and I proceeded to applaud the women's bravery and talk to her for about a half hour while the ushers were reseating people and she was trying to collect her things and carry on. I was astounded and shocked when she told me how sick she was but that she came out to see the show anyway because she knew that I would make her laugh. It was one of the most humbling nights of my life.

9. How do you wind down after a show?
Usually with a cocktail or I grab my knitting needles and start making something. I'm an avid knitter. Not sure where I get that, but it is rather fun for me. Sometimes I have sex with someone. Usually it is someone from the audience. We call that person "The Golden Ticket Holder."

10. Tell us a joke about an inappropriate topic?
I have said many times that "I am having more fun than a Korean Chef at a Dog pound." In Australia, y'all laugh at that. in the US, I get booed.

11. What happens when you mess up a gag?
I just keep talking. I figure not everything I say is going to be funny, but if I keep talking, eventually something funny will come out.

12. Is there a type of self-inflicted punishment involved when this does happen?
No, it's part of doing what I do. Why should I beat myself up when I don't do something right? That is they do in church and we all see how well that is going for them.

13. Tell us the first thing that pops into your head when you hear these words
Prime Minister Julia Gillard?
- Lesbian married to a hair dresser

Batman?
- Sexy tights
Mushy peas?
- not in my mouth
Death?
- sadness
Family?
- more sadness.

14. Apart from you, who do you want to see at the Melbourne Comedy Festival?
I met so many people last year when I was here that I can't wait to see what they will do now. People like Hannah Gadsby, Joel Creasey, Rhys Nicholson, Deanne Smith, Kelfi & Fikel. The hard thing is that we all tend to work at the same time so we keep missing one another's shows. Hopefully I can catch snippets of my favorite performers and see some new ones as well. I'm game to crawl into any hole in the wall and see what people have to offer.

15. What does the future hold for you?
I am still touring in the US with my original show, so I have a few months left of that. I have written another new show that I am working on getting up and out around the States. Honestly, I would love to spend more time down in Australia and see if I can make people laugh all over the country. I am working with some people on some TV opportunities in the States as well. It is all a big adventure. I never thought I would be doing what I am today. Each thing I do ends up being an adventure, so I like it that way.

16. Lastly, 10 words or less why we should see your show?
Laugh with the crazy red-headed American about what's wrong globally. (Red-headed is one word I think)

Thanks again and all the best for the Melbourne Comedy Festival for 2013! We hope to see your show!

Thank you sweetheart. I am sending you giant smooches

Dixie
http://www.DixieLongate.com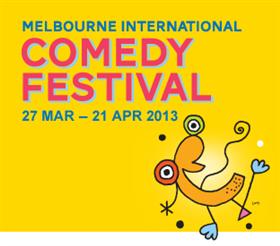 Check out Dixie Longate at the
Melbourne International Comedy Festial