Exclusive Interview with Ghost Assassin creator Adam Watson
Our series of Kickstarter interviews continues with a chat to Ghost Assassin creator Adam Watson. If youíve been following along Iíve been talking to independent comic book creators who have been using the Kickstarter website to try and get their ideas funded.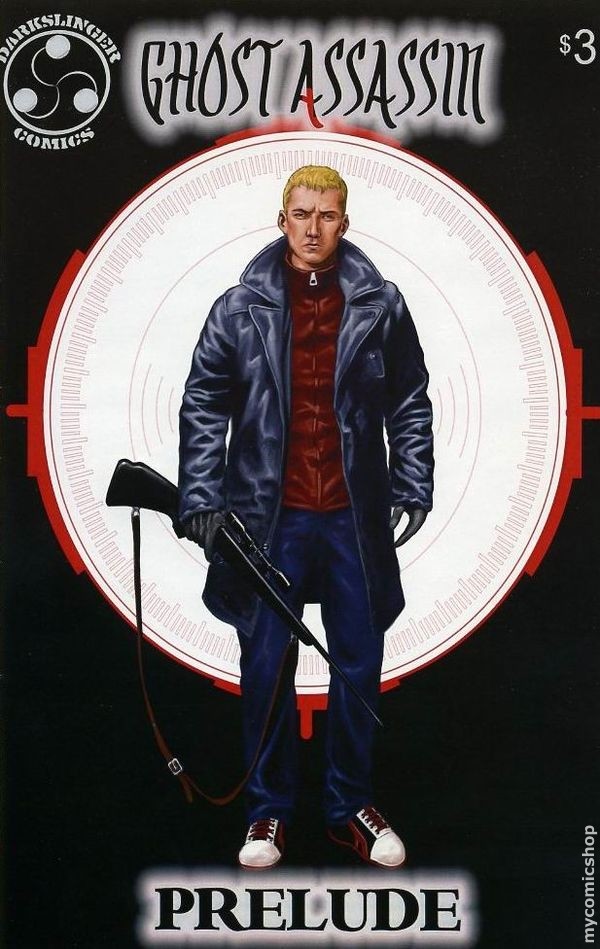 Ghost Assassin is described on their Kickstarter page as follows: ďCompassion, kindness, and mercy are not words one would normally choose to describe a talented and experienced assassin. But when a new assignment is presented to David, he will face an entirely new realm for his particular trade.Ē
Hereís my interview where I try to find out a little bit more about the story and Watsonís plans for the series.
1) As a creator how beneficial is a program like Kickstarter to getting your project off the ground?
Kickstarter can be exceedingly beneficial to use as a creator. Kickstarter, and websites like it, are probably the only way out there to finance a project with no risk. They take a fee out if the project is successful, but only if it successfully meets its goal. I really see no risk in using a program like this, and you only have something to gain with its services.
2) Do you believe it is now easier to get your project made, through programs like Kickstarter and the internet?
Definitely, I am merely a writer and an occasional letterer. I do not dabble in the art side of things. For that, I need to hire a great art team. And without the internet, chances are, I would not have that. Out of thirty or so artistic types we have used to date, I would say only about four-six of them have lived within our general area. Pre-internet days this would have been near impossible without a team of editors, etc.... Kickstarter and programs like it make things easier, because in my opinion, there has never been an easier method to get backing for projects you want to do.
3) Does a program like Kickstarter present any problems and difficulties of its own? For instance what happens if you do not obtain the funding you require?
All of the projects we are doing on Kickstarter are moving forward with or without their goals being met. This is the reason we set our goals so low. Basically using the formula of every little bit helps. If we do not obtain funding, it does not mean that the project will be canceled, just that the money for it is coming 100% out of pocket. Obviously, the more money we can raise this way, the more projects we can fund in the future on our own. Besides the possibility of not meeting a goal by deadline, I see no real downside to using Kickstarter.
4) How do you decide what rewards to give your backers?
As cliche as it might sound, we looked at what everyone else was doing and then tailored the rewards to better suit our product. We also made our decisions based on things we would actually want. While I would not want to pay $500 for a character to be named after me, I would very much like to have exclusive sketchbooks, trading cards, posters, hardcover editions, etc....
5) Youíve been successful with the Kickstarter program before. Do you think thatís helped you this time around ie a known name on the site, fans, sorting out rewards?
Maybe to a degree, though I haven't seen any of the same names backing this time around. Ghost Assassin already has a built in fan base, and that, more than anything is most likely what will help the project be successful.
6) Your looking to print the title yourself, what sort of scale will it be available on ie limited/mass?
Ghost Assassin: Mercy will be offered to Diamond for distribution if they will accept it. From there it will be up to us to market it heavily enough to meet their order minimums. Hopefully we can. In any case, we try to go as mass market with all of our titles as possible. We are constantly looking for new ways and new venues to push our products. Even if Diamond rejects the title initially, we will try again with the eventual trade paperback. I want these works to be in front of the largest possible audience. No venue will be overlooked intentionally.
7) Details about the story are a little scarce can you tell me a little more about the story of Ghost Assassin?
Ghost Assassin follows Hitman-for-hire David and his best friend, Todd. Todd just happens to be dead. Basically, David is a hitman that is capable of seeing ghosts and has long ago lost his trust in the living. The story will be told through a seires of one-shots and miniseries, with the ocassional original graphic novel thrown in for good measure. The stories will occasionally feature David's past as opposed to his present, so that I can better tell the full story of his life.
8) Where did the inspiration for the project come from?
A conversation with my dad. I don't remember now exactly how it went, but he had said something to the effect of the worst type of judgment he could think of, would be that everyone you ever wronged followed you around as a ghost in purgatory and your soul could not be free until you explained every bad deed you've ever done to them. It was followed up by a conversation on hitmen, and the story started to take root in my brain.
9) The rewards page lists many prequels and crossovers, just how big is the plan for the Ghost Assassin project?
Unlike most of my titles, I have no end in site for GA. We started off with Prelude, which initially was supposed to be a story to submit to a comic anthology that ended up going defunct the day the letters were finished. I still felt the desire to get the comic out in some form, so I decided to use the then new print on demand technology to get it out there. Next up was Origin. Origin was actually supposed to be an extra tale printed in the back of one of our other titles, but due to the overwhelming demand of fans to get more GA out there, I decided to go ahead and just print it up as is. Origin has been sold out for close to a year now, Prelude is almost there so instead of reprinting two short-story comics, I have decided to reintroduce these two tales as Ghost Assassin: The Beginning of The End. The Ghost Assassin/Johnny Vega crossover we did with Black Box was mainly a just-for-fun sort of thing. It was the first crossover either company had done at the time. Ghost Assassin: Mercy has been drawn and colored. I am currently lettering it, which is taking a little bit of time as I have recently decided to redo the Ghost Assassin logo as well. Next up is In The Cards, which is about 50% drawn at the moment. You can see a sneak peek by visiting the Ghost Assassin Fan Page on Facebook. After that, we are doing another one-shot titled The Dig, which will be followed by Rest Stops. All of the current Ghost Assassin and The Pauper stories are leading up to a much bigger storyline which will be told in an original graphic novel which is currently slated for late 2012. David and Todd will be appearing in a few issues of Diary of A Dead Man as well. After that? Hard to say, but I do not think I will run out of material for this series any time soon.
10) Finally, what makes Ghost Assassin stand out as a project people should get behind and donate money to?
I don't want to say anything that will come across as vain. However, I consistently get the comment from fans that Ghost Assassin is one of the highest quality indy titles on the market today. I think that very few people who have read this book would want it to go away. If the fans are willing to help out a bit, they can get some great rewards for it and help insure that this title sticks around for a long while to come.