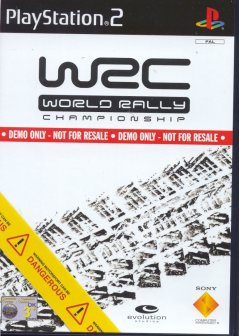 World Rally Championship screenshot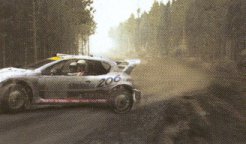 The Final Say!
Gameplay
9.5
Graphics
9.5
Sound
9.5
Value
9.5
World Rally Championship - reviewed by Tory F
Review Date: 08 December 2001
Review Score 9/10
Distributed By: Sony

This is it! A rally game that can hold it's head up against Colin McRae. World Rally Championship is brilliant for the PS2's first serious rally outing. Sure, the rally component of Gran Turismo 3: A Spec was lovely but now we have panel damage and things will never be the same again.

The menu for World Rally Championship is fantastic with full video footage of each stage the race takes you through, letting you know exactly what to expect.

Camera angles are sensational with the options feeling endless! For those really wanting the feeling of "being there", try the camera that shows the view of over the shoulder, it will give you an appreciation of how skilled these guys are.

All cars and drivers are featured in the game, however a common complaint of mine is that the characters always have that "corpse" look :)

As you progress to ruin, erhm race your vehicle, you will progressive see where damage to the car is taking place and the car's performance does deteriorate the more damage you do it. Major vehicle components are symbolized and highlight in red when you rough the car up enough.

Even the crowds spectacting are finally given their due, rendered in 3D and even being animated! You can see them in some cases run with the car along the circuit.

Two player mode is fully supported for fun with friends and can make for some spirited races.

The only thing fault, if you can call it a fault is the responsiveness of the cars that requires only a tiny bit of getting used to. This is the only thing basically that is stopping me from giving a 10 score.

Buy this title! You will be most impressed and even the guys behind Gran Turismo 3 (Polyphony Digital) could take some pointers from the game.
- Tory F