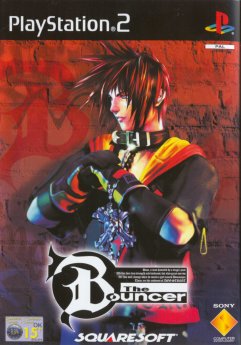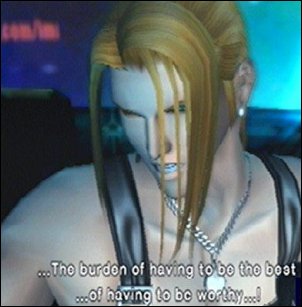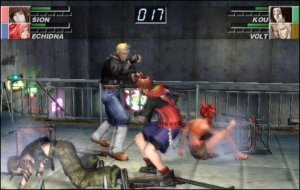 The Final Say!
Gameplay
4.0
Graphics
9.0
Sound
9.0
Value
5.0
The Bouncer - reviewed by Tory F
Review Date: 29 October 2001
Review Score 5/10
Distributed By: Sony

Hugely hyped and bitterly disappointing, The Bouncer is, I believe, a black feather in Square's cap.

Graphically brilliant to look at, The Bouncer is the story of... you guessed it.. Bouncers! Three friends who bounce at a nightclub have to join forces when another bouncer is stolen away into the night.

What progresses is an awkward series of uninspired bar fights interspersed by absolutely beautiful cutscenes (which Square are reknowned for).

Even the two player mode does not save the game from becoming shelf fodder. Please remember this is my opinion of the title and I personally know of many people who enjoyed it.

Combat is very slowly and the characters appear to shuffle about which is killer because the environments look fantastic. Sound is recorded in Dolby Digital 5.1 surround and is brilliant.

I have a Yamaha TSS-1 surround system running from the optical out on my PS2 and the fighting takes place all around you. This still does not save the game.

Our thanks to Sony for still providing this title to us. Look, it may be the sort of game you enjoy but not my cup of tea. I would wait until it reaches the $30.00 range before purchasing and then only to give it a try.
- Tory F