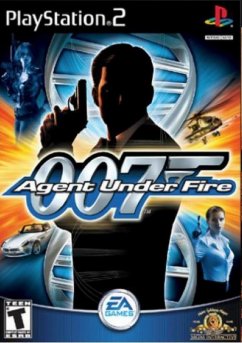 Agent Under Fire screenshot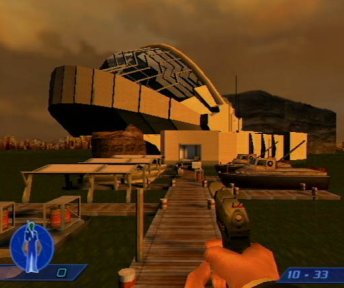 The Final Say!
Gameplay
8.0
Graphics
8.5
Sound
9.0
Value
8.5
James Bond 007 in...Agent Under Fire - reviewed by Tory F
Review Date: 22 December 2001
Review Score 8.5/10
Distributed By: Electronic Arts

The name is Bond... James Bond, Agent 007. All I can say about this title is WOW! This would have to be the best Bond adventure for gamers to date and there are a number of very good reasons why this is the case.

For starters there is no movie tie in to spoil the gameplay only the game script and you honestly feel as though you are James Bond in possibly his most action packed adventure yet!

Graphics are absolutely gorgeous with no visible framerate drop even when the screen is full of action or on two player split screen deathmatch.

Every element from the best Bond movies is present and accounted for, the overtop action, Q's Gadgets, the Bond vehicles and of course the beautiful Bond women who are all very nicely rendered indeed. same twice. For those who love over the top action, there is even a tank mission!

The gameplay is broken up into missions or "levels" for you to conquer and I am pleased to inform you that they are extremely varied and will keep your hands glued to your Dual Shock 2 controller for hours.

The weapons are extremely gratifying to use and most have an alternate fire mode that will have you blasting away most merrily.

The AI of your enemies does vary and this is necessary to keep the gameplay coming fast and furious. The entire game fills you with a sense of urgency.