PC Reviews: Human Resource Management System
"Maximize your business potential by streamlining all human resource functions into one comprehensive software package!"

Human Resource Management System is a comprehensive software package that allows the small to medium business to keep all their human resource records in one simple to use program.

The software program allows user to keep track of employee details, employee training, employee events, company positions and also the ability to generate reports.

The installation of the software simply installed when the CD-ROM was inserted into the drive and took under a minute to install.
Human Resource Management System features
- Keep track of Employee details
- Keep track of Employee training details
- Keep track of Employee events
- Keep track of Company Positions
- Generate Reports

Once Human Resource Management System (now known as HRMS) was installed, I was then ready to thoroughly test this software package. HRMS also comes with a comprehensive printed user manual that shows you the ins and outs of this software package.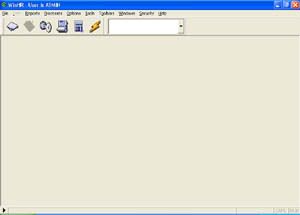 Inputting information into HRMS is a little tricky at the best of times as the interface is not your traditional windows interface. Fortunately HRMS contains an in-depth user manual and an intuitive online help system. The program allows you to input a variety of employee details that include full name and address, emergency contacts, dietary and religious considerations, any type of medical conditions that they may have such as allergies and even a photo of the person. It took me around 10 minutes to configure about 8 staff members of impulsegamer and once all the information was implemented into the program, I was then ready to search for various employee information. The search function of HRMS is extremely easy to use with very quick results that are ideal for emergencies.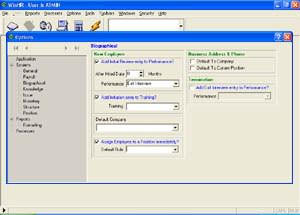 Apart from employee details, HRMS also allows users to input various employee training information such as training courses that may or may not have been completed yet, cost and company contribution and various training achievements. There is also a section where you can input notes about certain employees that ensure that you have the most up-to-date and comprehensive management program.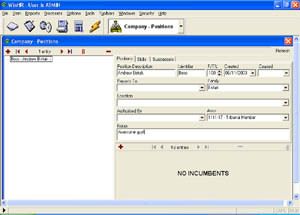 HRMS also monitors various employee events that include salary reviews, performance reviews, disciplinary reviews, terminations and even interviews. Larger organisations will be pleased to know that you can also graphically display company positions and because it is a database, you can list these results from salary, age or just about any other employee attribute.
Human Resource Management System is the most comprehensive employee management system that I have ever come across and I would recommend the program to any small to medium business. The program also allows you to record up to 20 employees and by registering the software, you receive an additional 5 employees at no extra cost. Anything higher than this amount, additional licenses are required. The program also runs on anything from a Pentium 120Mhz and beyond that supports, Windows 95, 98, Me, NT, 2000 and XP. Recommended!
Andrew B

The Final Say!
Human Resource Management System
Review Date: 3 November 2003

Distributor: Manaccom
Copyright ©2003 www.impulsegamer.com