PC Reviews: Business Planner
Business Planner is the latest professional software package from Qudos that easily allows you to create your own business plans. In order for a business to be successful in this modern day of e-commerce, businesses must now make detailed business plans that allows them to chart courses, set goals and implemented strategies. Not only does Business Plan perform all these functions but the software package also allows you to do a variety of other options that caters for almost every business imaginable.

Business Planner Features

Create your own personalised business plans
Generic templates for the novice user
Microsoft Word 97/2000 compatible
Business Plan features (continued)
An intensive collection of example plans that have been designed by business consultants
An in-depth online help system
WYSIWYG interface
Training presentations that allow you understand business concepts
An in-built action plan that allows you to implement changes and monitor the progress
Design resumes
Create job descriptions
Business Planner is not only fully Windows XP compatible but also supports Windows 95 and 98. The Installation of Business Planner was a breeze and simply self-installed when the CD was inserted into the CD-ROM drive. The installation is extremely quick and takes roughly under a minute to install and novice computer users can be guaranteed to have the program working without the need for outside assistance.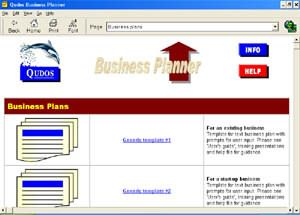 Once the software was installed on our test machine, I then proceeded to run the program and was pleasantly surprised at the user-friendly interface. The program supports a variety of templates that allows you to modify existing templates in order for your business plan to get that professional look. More advanced users will be pleased to know that you can also create your own templates for that more stylised look. No matter what your business need, whether a sole trader, small business, partnership or a company, Business Planner has many of the same features of the higher end programs that are currently on the market at the moment.
Business Plans also features all the vital information of businesses that include financial highlights, past performance, cash flow forecasts, sales by year, sales by month, break-even analysis and even a benchmark analysis. The program also contains a very comprehensive printed user manual, a great in-built help system and also a series of training presentations that help you master these business concepts.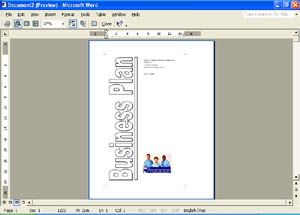 Creating business plans has never been easier and wish just one click of the mouse, the template was automatically loaded in Microsoft Word. The templates that come with Business Planner are extremely professional and will definitely save your business hundreds of dollars. Check it out!
- Andrew B
The Final Say!
Business Planner
Review Date: 26 October 2003

Distributor: Manaccom
Copyright ©2003 www.impulsegamer.com