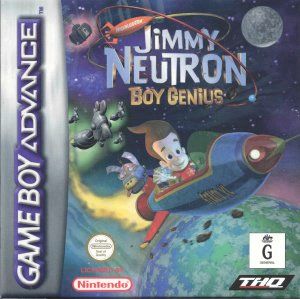 Jimmy Neutron Boy Genius Screenshots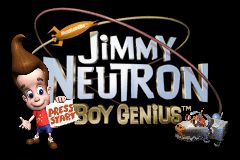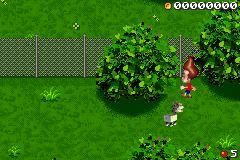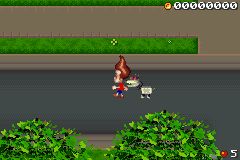 The Final Say!
Gameplay
8.0
Graphics
10
Sound
7.5
Value
8.0
Jimmy Neutron Boy Genius
- reviewed by Tory F
Review Date: 10 March 2002
Review Score: 8/10
Distributed By: THQ
Hot on the heels of his success in cinemas overseas, comes the smartest kid on Earth, Jimmy Neutron Boy Genius!

Expecting another pointless movie tie-in, I was very surprised to find quite a strong little platformer when I started up this cartridge.

Graphics absolutely delight and challenges will keep you coming back from more time after time. You see King Goobot has ordered the aliens of the Yokian Empire to abduct all the parents of Retroville (Jimmy's home town). Of course being the hero, faithfully accompanied by his faithful (robotic) dog Goddard, Jimmy must repair his spaceship, defeat the Aliens and rescue the parents! All in a day's work for a boy genius!.

There are many items to collect to repair a spaceship as you most likely know, so Jimmy needs to search all over Retroville, even sending Goddard down into the sewers to collect items for him whilst avoiding huge rats and sewage. Man's Best Friend, eh Goddard!

The control system is a delight and takes advantage of the Advance's buttons admirably. Both Jimmy and Goddard have jetpacks that can only be activated at certain times for those hard to reach places, so be sure to explore as you might have missed coins or apples somewhere.

Foreground and background colours are delightfully clear and a pleasure to watch. Animations are crisp and suffer no frame drop at any stage. Items are clearly identifiable, even small objects. Game "saves" are done via a password at the end of a level that you must input the next time you start the game in order to hold your place.