Logitech Gaming Keyboard G510

In order to get the edge in PC gaming, sometimes you need a little help and the Logitech G510 is that help. Dubbed a "Gaming" keyboard, the Logitech G510 is the perfect addition to your long gaming sessions that contains everything you need to get the upper edge on your competitors.
From an LCD GamePanel to integrated USB audio plus Full-speed USB of a 500Mhz (2 millisecond) report rate, these are just some of the features of this amazing keyboard and after using this keyboard religiously for several weeks now, I'm finally ready for Impulse Gamer to give our verdict...
Installation
The installation of the keyboard was pure bliss and it simply connected to a spare USB port and Windows 7 immediately detected the G510 keyboard and proceeded to install the correct drivers. For full keyboard support, you do need to install the software from the CD but once again... child's play.
The system requirements of the G510 are as follows;
Windows® XP, Windows Vista® or Windows® 7

Mac OS® X 10.4 or later

Available high-speed USB 2.0 port

20 MB of available hard disk space

CD-ROM drive
Once installed, the keyboard proceeded to light-up with the GamePanel LCD coming to life, including almost every key on the keyboard itself which is perfect for night gaming. As mentioned, in order to use all the gaming modes, the software is required to be installed and this installs to around 20MB on your hard drive. But before we get to the testing and our verdict, let's talk about all the features of the Logitech Gaming Keyboard G510, including design.
In relation to design, the first thing that you will notice about the keyboard is the size of it. It's actually quite a large and heavy keyboard. The weight is perfect to ensure that you don't accidentally move it during gaming and the size is perfect for all the features it can perform.
In the middle top, there is the GamePanel LCD screen, top right music navigation controls and volume and on the left, you have your 18 programmable keys and macro buttons. It also features a mute for headphones and microphones plus a cool little joystick key that when turned on, disables the Windows button on the keyboard. Nothing is more annoying than that pop-up!

Features
GamePanel LCD (Allows for real-time gaming information to be displayed such as player rank, score, ammunition and server IP. This panel is supported by over 35 games and there are several "user" patches available for other titles)

Custom-colour backlighting (Select a variety of colours for the backlighting of the keyboard)

Integrated USB audio (The keyboard contains an input for both headphones and microphones which are conveniently located at the back of the keyboard)

18 Programmable G-Keys (Although the keyboard contains 18 programmable keys that can be setup for a variety of shortcuts such as reload or cast a particular spell, the keyboard also boasts three macros per key which means you can configure up to 54 shortcuts)

Full-speed USB (The keyboard is one of the fastest keyboards on the market that boasts a 500Hz report rate or two milliseconds)

Multi-key input (Press any five keys at the same time and they will all be recognized, so you can do more things at once)

Game/desktop mode (Nothing is worse than accidentally hitting the Windows key when you're in the middle of gaming. For games that don't disable this function, it could have a disastrous effect on your gaming. There is an option to turn this off on the keyboard from a simple slide of the button)

Instant media access (Apart from gaming, this keyboard is perfect for accessing other facets of your PC such as e-mails, music, volume and the play button. Perfect for music, movies and even productivity)

Straight Keyboard Layout (This keyboard has the perfect layout, so forget about all those weird ergonomically keyboards with keys in the wrong place, this is old school gaming and stems from the Quake era of first person shooters)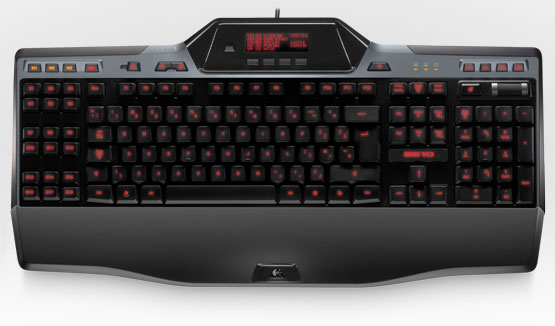 The layout of everything on the keyboard was perfect and the only fault I could find with the keyboard were the foot stands on the back which when raised, only slightly raised the keyboard.
Also, unlike the older models, you cannot change the brightness of the backlighting and there are only two options, on and off. Needless to say, it's still quite impressive and the ability to change colours is really cool. The custom colours is changed via the software for the keyboard and this software can also display other useful facts like time, CPU/RAM usage etc as opposed to just gaming.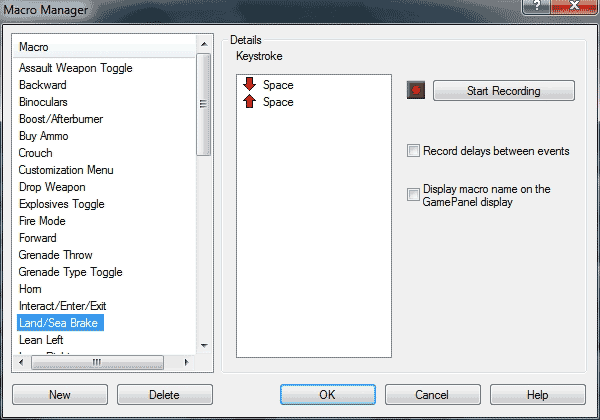 The keyboard is also a soft touch keyboard which means it doesn't really "click" when you type or play games. This is how I like to play my gaming without the overtly loud key tapping.
Best of all, when you push the keys, it feels quite soft as you press them down and more importantly, quite fast. Setting up macros is done via the software and as you can see from the above screenshot, it's quite easy to do.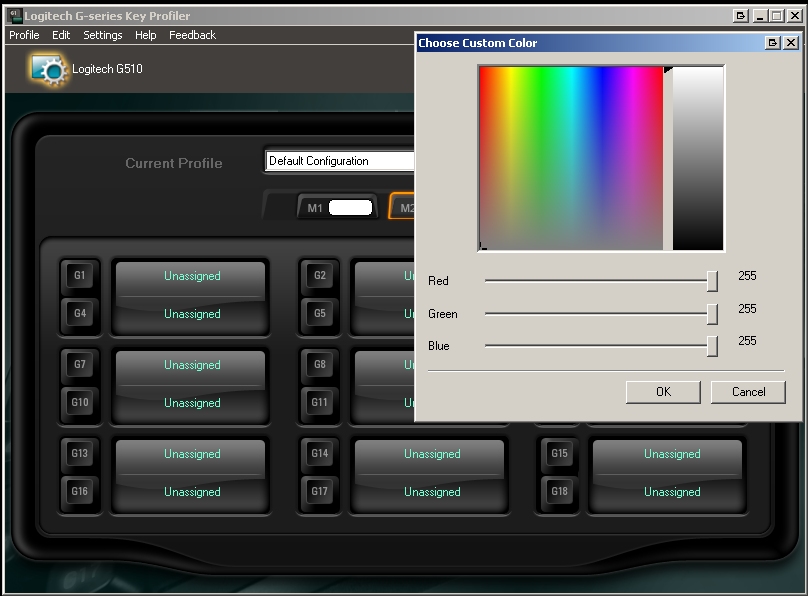 We tested the keyboard with a variety of games that include Battlefield 3, Call of Duty Modern Warfare 2, Batman Arkham City and Starcraft 2. All games performed exceptionally well and I must admit that the first person shooter games like Battlefield 3 did increase my overall edge. It just felt right. I also used the keyboard with World of Warcraft and AION, two online RPG's.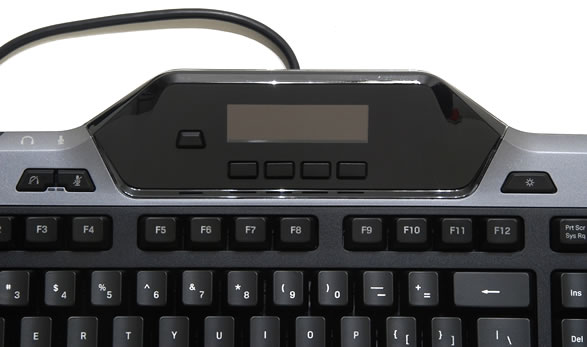 Setting up macros is definitely an important step to your gaming in RPG titles as it allowed you to create your own spell macros which was perfect when things became a little too hectic. I even set up a spell to teleport away if I was inundated with lag and this saved me on a few occasions.
Even if your favourite game is not listed in the titles that this keyboard supports, the tweaking of macros still allows you to create your own settings for these titles and best of all, it's quite easily done.
But it's not all about gaming and using this keyboard as a non-gaming keyboard is brilliant. From adjusting the music levels to skipping music tracks and setting up Macros for my favourite shortcuts in Word, Excel and Adobe Photoshop definitely increased our productivity.
I just love typing on this keyboard and I've used quite a few keyboards in my 30 years of using PC's. It allows for touch typing and it's nice and silent, without any clicks or pops. The GamePanel is also great for displaying e-mails, times, dates etc. Whether you're gaming or working, this is indeed a master of all trades.
Final Thoughts?
Compared to many other game or high-end keyboards, the Logitech G510 Gaming Keyboard is truly a remarkable beast. Not only is it easy and extremely beneficial to use with gaming but it does streamline how you play games. Whether you're reaching for a quick healing potion or want to reload that AK-47, it is all possible with the G510 from the touch of a button.
I also enjoyed the GamePanel screen which is useful for both gaming and non-gaming applications. Add in other interesting features like different backlights and a built-in headphone and microphone jack and everything is literally at the touch of your fingers. My only gripes which were minimal is that the stands are a little low at the back and the wrist rest is a little lacklustre but nonetheless, I never got tired using this keyboard.