JERSEY SHORE – THE UNCENSORED FINAL SEASON
And thus an era comes to an end; after 3 years, and a lot of smooshing, the Guidos and Guidettes of Jersey Shore have finally called it quits, leaving behind a dubious legacy that redefined reality television and its propensity to put the most morally repugnant people up on a pedestal.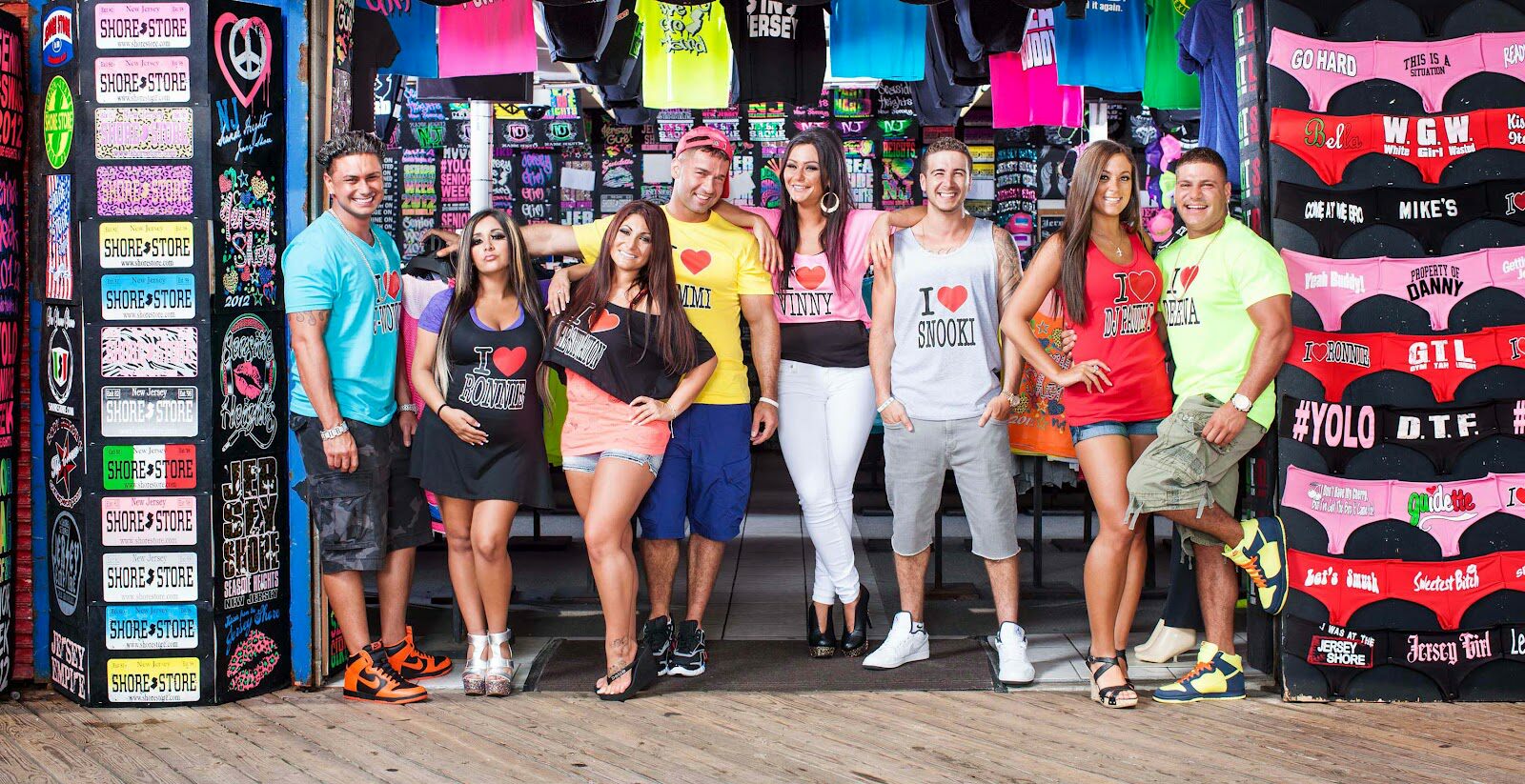 This final season sees the motley crew of self-obsessed fame whores returning to the boardwalk to wreak havoc and chew scenery, but this time around there's a few differences, namely Snooki being in the family way and The Situation cleaning up his act and getting clean after a nasty prescription pill addiction. Surprisingly it seems that underneath the bluster and bravado there's actually a decent person residing within The Situation – Sure, it's buried so deep that you really have to look for it, and by ordinary standards the man is still a Class A douche, but when the barometer is the rest of the cast it's surprising to see someone regain some of their dignity.
Unfortunately this new and improved Situation shakes up the dynamic of the house somewhat; without a primary antagonist who delights in drunkenly threatening to roundhouse kick people in the face what you're left with is a more subdued house where Deena's arrest for public drunkenness and a minor scuffle at a nightclub are milked for all their worth in lieu of the massive blow ups of previous seasons.
There are still isolated moments of trashy brilliance but many of the major plot points this season have been done before and in a much more adept manner; take the constant bickering between Sammi and Ron – In previous seasons there was a genuine tension (Well, as much as can be elicited from a scripted "Reality" show, anyway) that arose from their altercations, with the ramifications being felt throughout the house.
Here it all seems tired and played out and seemingly trotted out as a fallback to fill in a few minutes of dead air. Familiarity breeds contempt and this has never been more evident than throughout the 13 episodes that make up this season.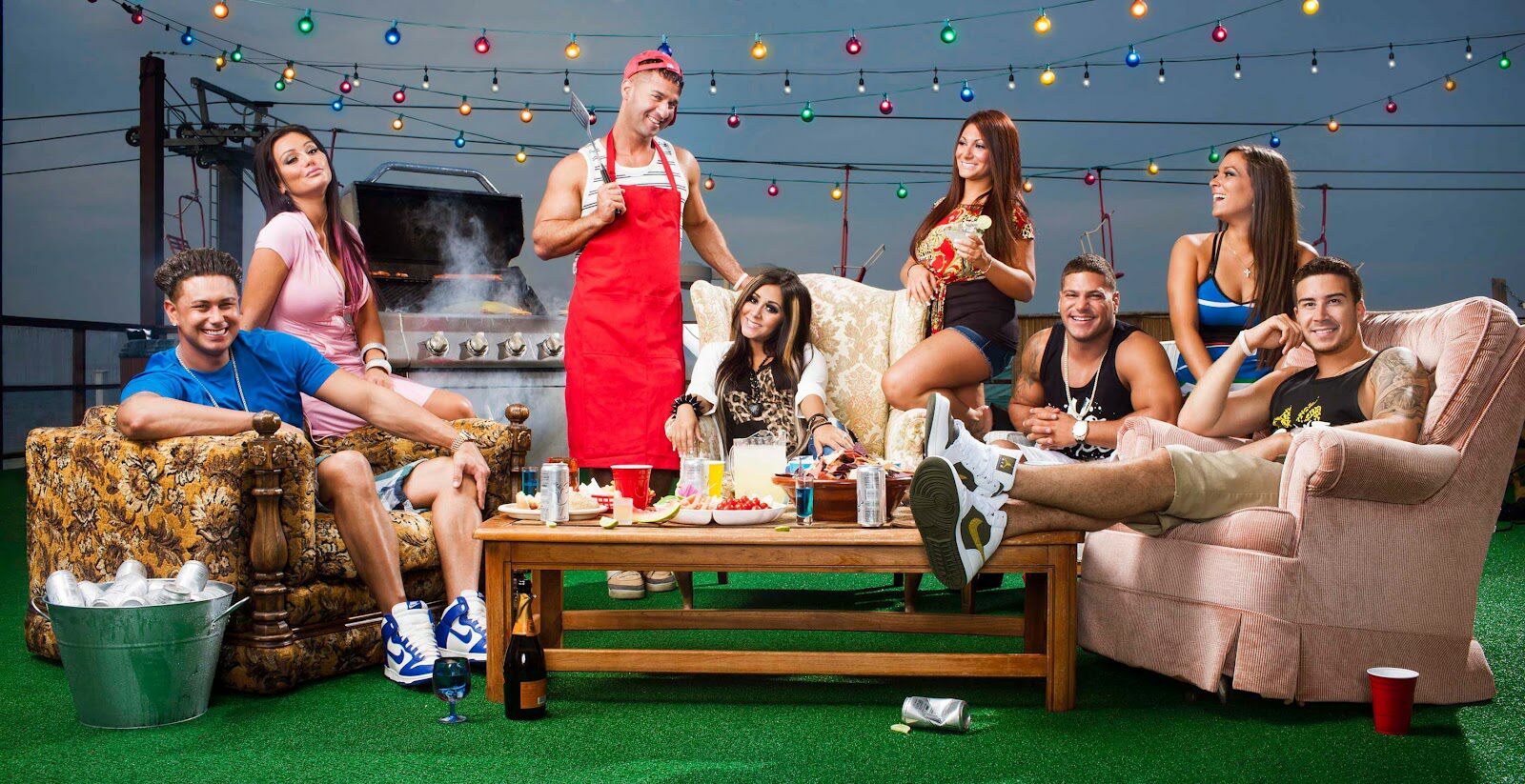 Snooki's pregnancy, and the newfound responsibility that comes with it, is supposed to make us feel for the character and her inability to get wasted and smoosh random strangers with the rest of her housemates but in reality in only serves to highlight just how vapid and shallow the Oompa-Loompaish skidmark on society really is – Instead of revelling in the beauty of creating a life all we hear is a constant litany of complaints. I mean, sure, we all knew how narcissistic these people were but previously that was part of their trashy charm; here it's grating almost to the point of annoyance.
The audio and visual standard is of the utmost quality and the disc transfer cannot be faulted in any way, par for the course for a Paramount release.
Episode Listing:
- Once More On to the Beach
- No Shame, Good Integrity
- Toxic Shots Syndrome
- Blues, Balls & Brawls
- Merp Walk
- Let's Make It Official
- Great Meatballs of Fire
- Control the Crazy
- Make It Unofficial
- Shore Shower
- Awkward
- Raining Men and Meatballs
- The Icing on the Cake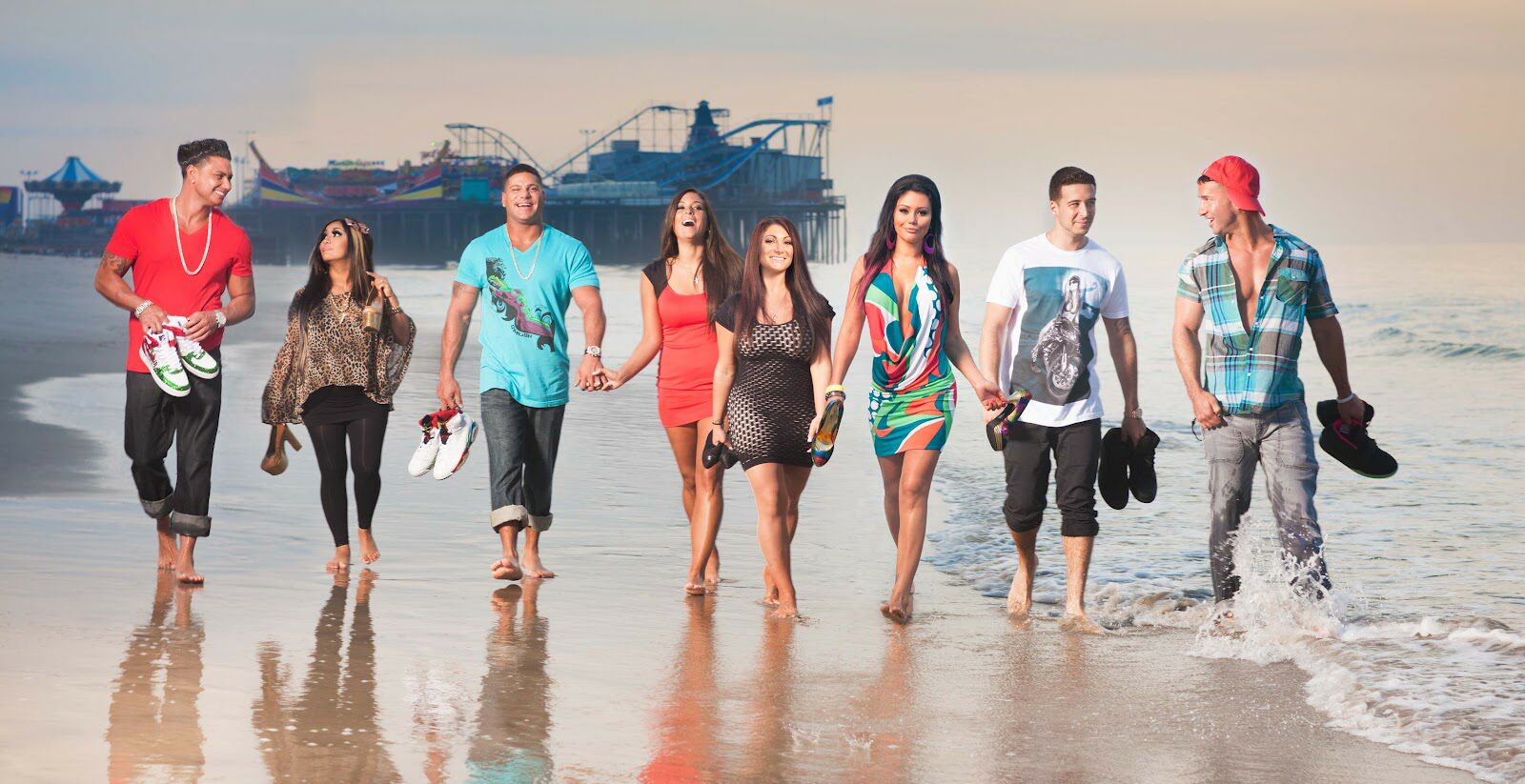 Special Features
Unlike the disappointing content of the majority of the season the special features are of an exemplary standard and easily raise this release to the status of "Must Buy" for fans, featuring a veritable smorgasboard of specials, deleted scenes, episodes of sister show "After Hours" and more. "Gym, Tan, Look Back" is a retrospective look back at the series and makes for entertaining viewing as the cast reminisce about some of the major moments of previous seasons, where "Breakdowns, Boobs & Bronzer" collects all of the cringeworthy (Read: Entertaining) moments. Other features include a raft of special episodes focusing on the unique vernacular of the cast, most outrageous moments and more.
List of Features:
Disc 1:
- Gym, Tan, Look Back (40:51)
- Deleted Scenes:
1. Baby at the Bar (1:38)
2. My Ride or Die Chick (1:42)
3. Gas Attack (0:58)
4. Celibate? (0:54)
5. Sammi gets Flowers (1:14)
6. Grandma's House (1:46)
7. Rivoli's (1:16)
8. Wifed Up (0:56)
Disc 2:
- After Hours – Merp Walk (21:14)
- After Hours – Let's Make It Official (21:14)
- Breakdowns, Boobs & Bronzer (21:08)
- Deleted Scenes:
1. Doctor Visits (1:01)
2. Awkward (1:22)
3. Stalker Assistant (2:24)
4. Vinny's Big Toe (1:14)
5. Ice Cream in Bed (1:25)
6. Girlfriend Problems (2:08)
Disc 3:
- After Hours – Control the Crazy (21:08)
- After Hours – Shore Shower (21:08)
- Jersey Shore Dictionary Special (21:08)
- Photo Shoot (2:44)
- Deleted Scenes:
1. Paula's Love Letter (1:51)
2. The Thickness (1:44)
3. Hot Cherry (3:15)
4. Eskimo Brothers (1:24)
5. A Good Time (1:02)
Disc 4:
- After Hours – Awkward (21:08)
- Jersey Shore Reunion (40:28)
- Most Outrageous Moments (31:08)
- Deleted Scenes:
1. Dropping Bombs (2:15)
2. Vinny's Barbershop (1:24)
3. Eight G's (1:39)
4. Put in Place (1:28)
5. Court Outfit (1:50)
6. Free Deena (2:36)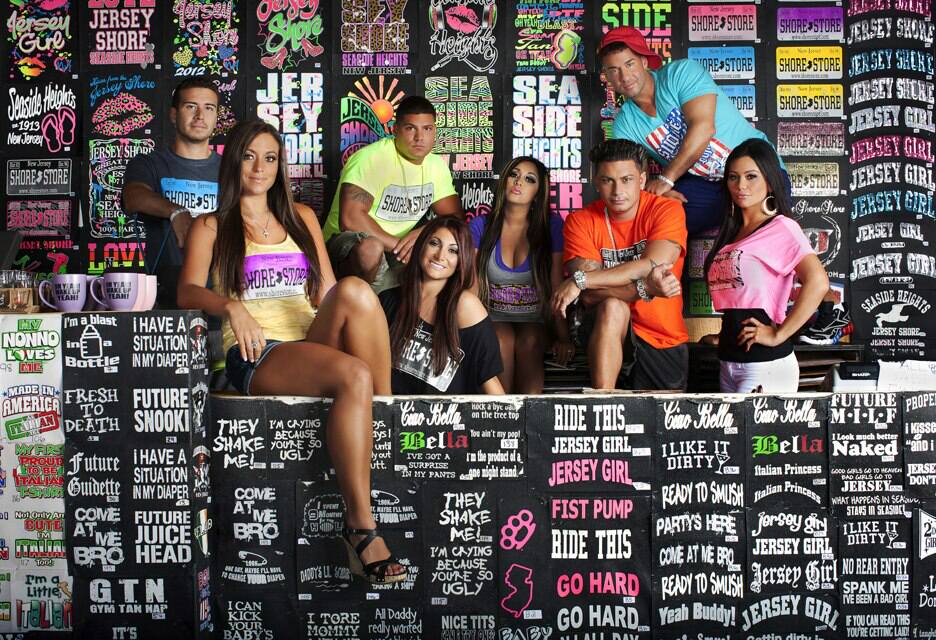 Final Thoughts
So it comes to pass that the final season of Jersey Shore ends not with a bang but with a whimper. Completionists and long time fans will eagerly snap this up but Season 6 is easily the weakest of the show's run and it's clear that many of the cast are merely treading water in the wait for their inevitable solo spin-offs to take flight. The show still serves its purpose as a trashy insight into the lives of egotistical Guidos and Guidettes and can be enjoyed on the basis of these dubious merits but it's clear that MTV has milked this cash cow for all its worth and it's far past time to lay the series to rest.
I kind of feel bad for sledging the show for not being so sleazy as to leave a greasy film on your retina after viewing, but in reality that was the main appeal of the show in the first place and this release just feels uninspired and by rote.
One for the diehard fans only, unfortunately.