Headshot
One of the best Thai films to hit local shores this year and Thailandís entry for Best Foreign Language Oscar at the upcoming 85th Academy Awards, Headshot is a stylish crime drama that makes highly effective use of a non-linear structure to offset its fairly straightforward storyline.
Further buoyed by some convincing performances across the board, the film revolves around Tul, a formerly straight-laced cop turned hitman. The circumstances behind his transformation are quite unexpected, as is what happens to Tul after he is shot in the head during what should be a routine murder - after waking up several months later, he sees the world upside down.
Now, Iíve seen films where characters lost or gained sight, or where near-blind people had visions of murders or the like, but I canít ever recall watching a film where the lead characterís vision was inverted. At any rate itís an interesting device, and upon discovering his affliction Tul unsurprisingly loses both his enthusiasm and his aptitude for the hitman caper. His bosses donít take kindly to quitters however...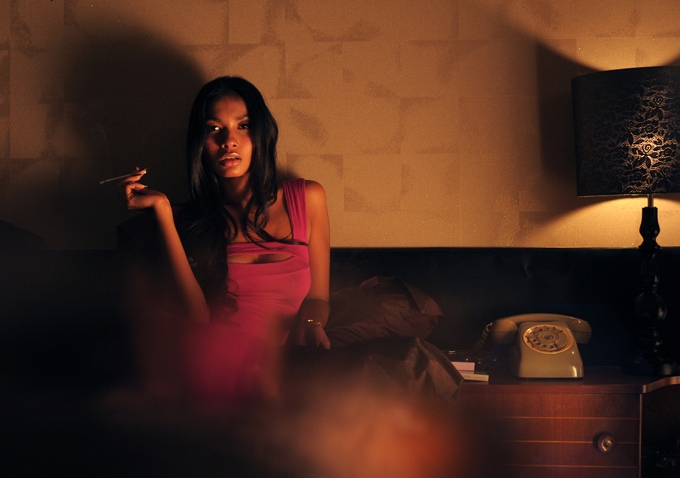 Headshot was directed by Pen-Ek Ratanaruang, one of the darlings of the ĎThai New Waveí whose previous works include some of the most highly-regarded Thai films of the past decade and a half, including 6ixtynin9 and Last Life in the Universe. Gritty crime thrillers have long been his bread and butter, and his latest outing shows him to have honed his skills to a rare degree - Headshot is lean, atmospheric and artfully constructed to continually catch viewers off balance. While somewhat more casually attired than Alain Delon, Tul nonetheless still manages to give off an appropriately Le Samourai-esque loner assassin vibe, and he is ably assisted by the smouldering Chanokporn Sayoungkul as the requisite femme fatale whom he may or may not be able to trust. A highly accomplished outing, and one nigh on unmissable for fans of quality Asian cinema.
Bonus Features
A half-hour Making Of featurette entitled ĎHeadshot and the Karma Bulletí which in addition to the usual BTS stuff also discusses the genesis and development of the film in some detail; and a short Video Documentary shot by the filmmakers for research purposes concerning the real-life case of an elderly Thai man who reads and writes upside down. There are also four Eastern Eye Trailers.