35 years after its initial release, Martin Scorseseís Taxi Driver remains the epitome of gritty urban cool, and one of the greatest films of the 20th century to boot.
The directorís first collaboration with Robert De Niro (Raging Bull followed four years later, then a slew of others including Goodfellas and The King of Comedy), the film chronicles the mundane existence of lonely, disenfranchised New York cabbie Travis Bickle (De Niro) who becomes obsessed with a campaign volunteer named Betsy (Cybil Shepherd) working for senator Charles Paladine.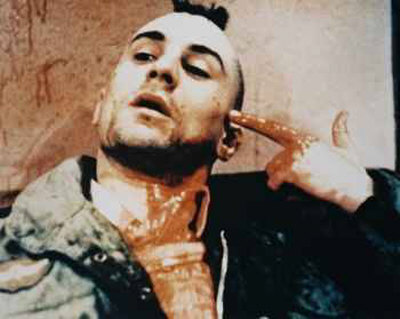 The insomniac Vietnam vet spends his days frequently seedy porn theatres; his nights are spent trawling the grimy streets of 1970s New York in his cab. One of his passengers is an underage prostitute (Jodie Foster) fleeing her menacing pimp (Harvey Keitel). Appalled that a 12 year old would be selling her body and enraged that his advances have seemingly been spurned by Betsy, Bickle degenerates into a delusional paranoiac state, seeing himself as a morally pure vigilante and determining to rid his city of vice and prostitution singlehandedly.
Itís a complex, exquisitely crafted and endlessly compelling film, aided by a stunning performance from De Niro, superb direction and a multifaceted screenplay from Paul Schrader, which combines despair and degradation with moments of disarming tenderness. It isnít a film you can watch just once, but rather a living breathing organism that reveals a different side of itself upon each repeat viewing.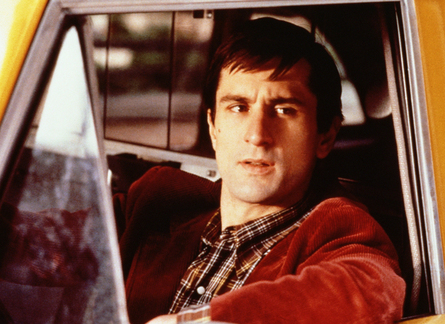 Digitally restored and remastered for Blu-ray under the personal supervision of Scorsese and cinematographer Michael Chapman and boasting an all-new DTS-HD 5.1 surround soundtrack, Taxi Driver looks like a different film. Gone are the unrelenting grain and artefacts that dogged most prior DVD releases, and in their place are a newly vibrant and endlessly crisp new transfer, coupled with Bernard Hermannís first-rate score the way it was meant to sound.
Even better the new Blu-ray edition combines the best of the special features which graced previous DVD and Laser Disc editions, including the endlessly illuminating 1986 audio commentary by Scorsese and Schrader (equivalent to a semesterís worth of film school, Iíd wager, and amongst other interesting revelations is the surprising debt owed by the director to Jean-Luc Godard), additional commentary tracks, interviews and featurettes, a Making Of documentary and much more. Itís a superb, must-have addition to any cinephileís burgeoning BD collection, and long overdue definitive home media treatment for this searing, morally ambiguous giant of a movie.