Since its initial appearance in 2009, Fairy Tail has quickly gone on to become one of the most watched and highly regarded anime series of all time. Based on the best-selling manga by Hiro Mashima (Rave Master), the ongoing series now comprises well over 100 episodes and won Animax Asiaís Anime of the Year Award in 2010.
In a world populated with magic, spells and supernatural beings, young Lucy Heartfilia runs away to join the Fairy Tail wizardís guild. Renowned even amongst the rambunctious wizarding community for their riotous behaviour, the members of Fairy Tail travel the land of Fiore, embarking on dangerous missions, battling a host of evil villains and warring with a rival guild of demons created by the ancient wizard Zeref.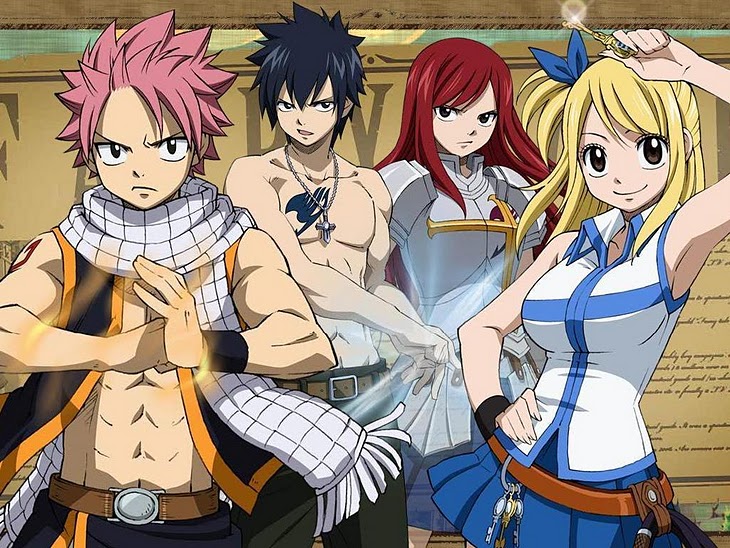 The series features one of the most accomplished English anime dubs of all time, and the far-reaching storyline is complemented by some superb visuals. Boasting a deft blend of comedy and levity that has made it a hit with anime fans all around the globe, Fairy Tail features a strong emphasis on love, friendship and adventure that will ensure its popularity for many years to come. Madmanís new two-disc Blu-ray edition features the first 12 episodes of the series, and with a runtime of over five hours will do well to satisfy enthusiasts until the next instalment hits these shores.
Audio & Video
The remastered 16:9, 1080p transfer is impeccable, with a richly luminous colour palette, inventive character designs and endlessly vibrant backgrounds perfectly complimenting the scope of the storyline itself. On the audio front two Dolby TrueHD soundtracks are on offer, an English 5.1 and a Japanese 2.0. The latter is necessarily somewhat flatter, a mild disappointment for those who prefer their anime in its native tongue, though the English dub is a solid, resonant affair with plenty of depth and separation.
Special Features
Commentaries
Textless Songs
Trailers