21 & Over

Best friends forever right?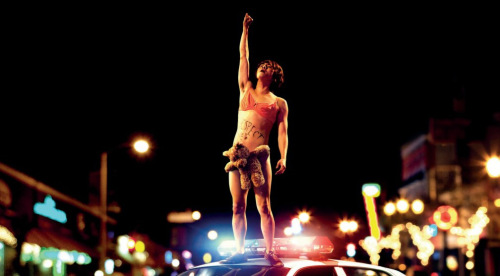 Old friends Miller (Miles Teller) and Casey (Skylar Austin) want to surprise their old friend Jeff Chang (Justin Chon) on his 21st birthday for a night of drinking and partying. Only problem is that Jeff Chang has a life changing medical school interview in the morning but as the kids say YOLO right?
Jon Lucas and Scott Moore the writers of "The Hangover" and "The Change-up" make their directorial debut in what appears to be The Hangover taking place in a College and in some ways you wouldn't be wrong in thinking that. However it's so much more. There's bits of "Animal House", "Revenge of the Nerds", ''Weekend at Bernie's", in fact if you have a seen any movie that is situated in a college with male leads you have seen the better half of this film before.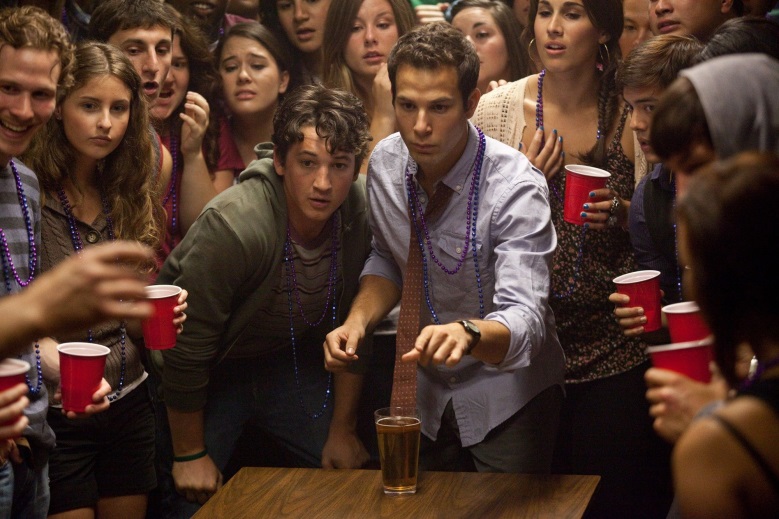 "21 & Over "is really just a series of rehashed jokes from other movies, it's almost like the directors wanted to remake a bunch of movies and couldn't get the licences and went "stuff it, we'll make em anyways".
The leads are all mostly unknowns and that wouldn't be such a bad thing if they played their characters like an unknown but alas like the movie they too have had to remake past appearances. Miles Teller tries his best to impersonate Vince Vaughn, you know that type of dry humour with a unique blend of stupidity coming from an under achiever and Skylar Austin fits the bill as a Luke Wilson knock off. However, the most likable character is definitely Justin Chong's Jeff Chang, but unfortunately he doesn't have that much screen time, which is a shame because the time we do have with him is usually the best moments of the movie.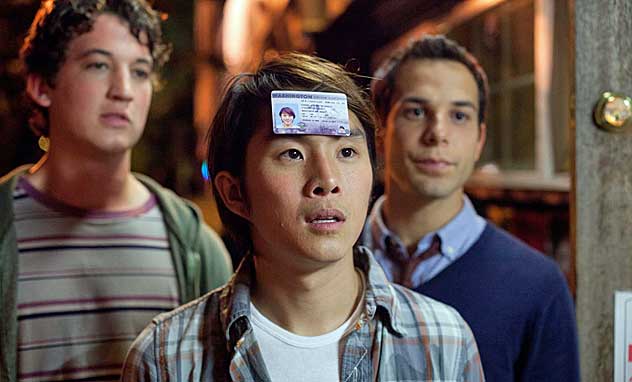 Car crashes, drinking games, sorority girls it's all in a day's work with this lot. In a crazy night full of shenanigans the boys just wreak havoc all over town. Some of the big laughs come from Jeff Chang's character turning from a straight A student to a full-fledged alcoholic. I would expect if you were over 16 and under 25 you are going to love this movie; It's made for your demographic. Being just out of that I felt some of the jokes fell a bit flat and kind of made the movie all that much sillier.
One thing I noticed is the sheer amount of racist, homophobic and sexist humour that was splashed over the film. It's not really that I found it offensive in anyway, it was lazy writing more than anything. When you've heard one racist Asian joke you have heard them all and 21 and over is plastered with them.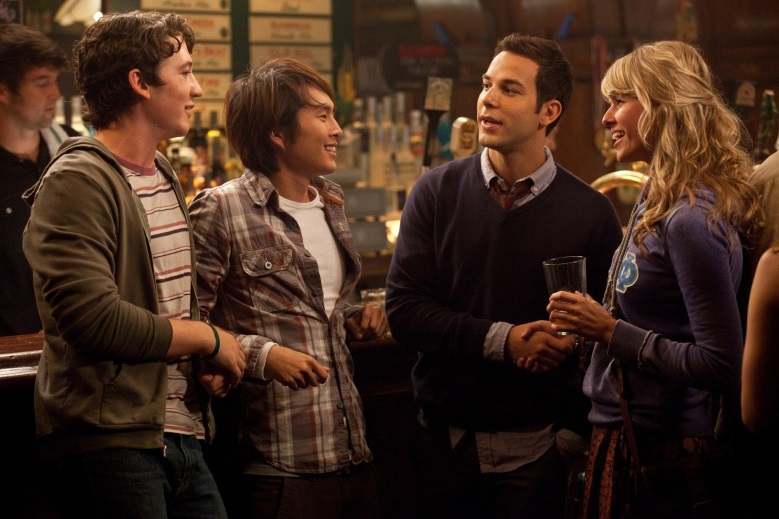 Overall 21 & over has its laughs but if you're over 25 or a child of the 80's you have seen everything this movie has to offer and most cases done better by other films.
Video and sound quality of the Blu-ray transfer is top notch. Not too much in the special features department just a gag reel, a trailer and two short BTS features that really don't bring much to the overall experience. The gag reel is worth a watch though.